Who Wins the Men's Gym Clothing Competition: Fashion or Function?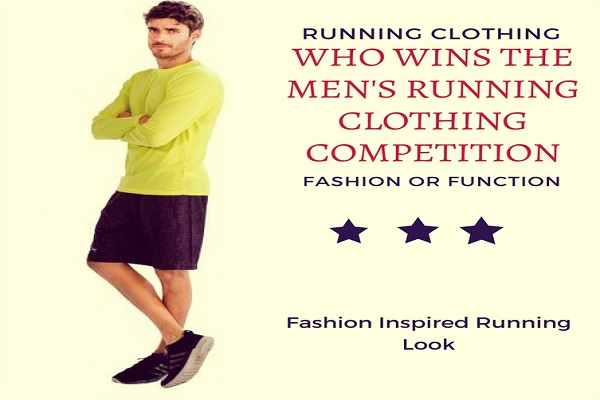 We all might be still hung over with all the Christmas and New Year jamborees, but it is almost mid-January. With weeks of gorging on delicacies and consuming copious amounts of alcohol, it is time for us to get back to our daily routines. And of course, there are the unfulfilled vows of the New Year resolution which we take every year.
Drink less, eat healthy, hit the gym are some of the most common catch phrases that has been doing rounds in the world health circuit, which definitely comprises all the millennial. But if you want to get out of the four walls and take to the lap of the nature, then this is the perfect time. Start running! Yes, apart from being extremely practical and healthy, it gives you an opportunity to really communicate with the world. Plus points, it burns a lot of calories.
But when walking on the path of health and fitness, it is absolutely necessary to be mindful of what you wear for if is uncomfortable, the results will never be as productive as you want them to be. However, whenever the thought of comfortable workout clothes come in, we freak out given that they a threat to fashion. Rather, they were! But those days are gone and the last few years have seen a great surge in the style and trend related to fitness wear. So keeping in mind the style and comfort, here is a list of essentials (read: clothes and accessories) that every man needs before taking it to the road.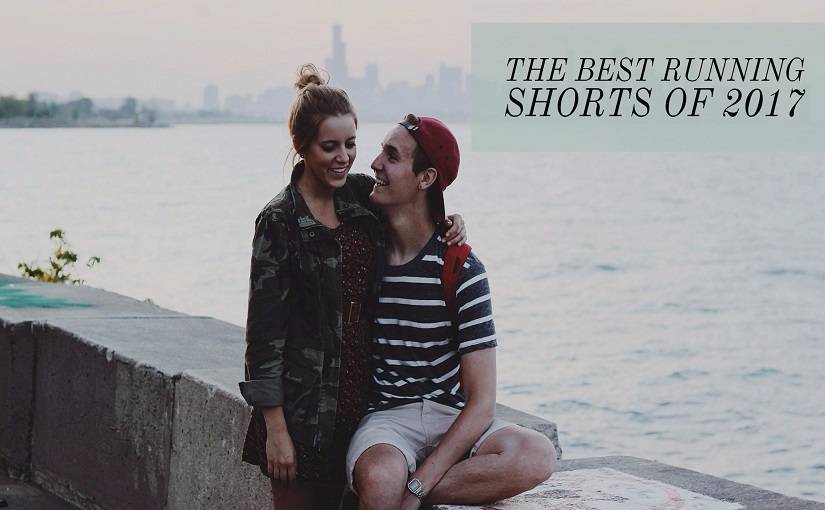 Performance inspired methodical look
The obsession with this thing called athleisure has gone beyond just being a trend. It is rightfully called an obsession. But many fitness freaks have argued that they cannot let go off of their comfort just for the sake of looking good. So expect to see a considerable portion of the millennial to be dressed to feel relaxed. Conventional colours of navy, grey and black are common in their wardrobe. They prefer clothes that enhance the performance. Hoodies, jackets, loose t-shirts, cheap mens running shorts and track pants are the common clothing pieces for them. In fact, what the fashion police may consider a crime these days, these few stand outs like worn out old garments that keep them at ease. They also love gadgets which are actually useful and produce results because for them the high is in being fit and less fashionable.
Fashion inspired running look
It will be wrong to say that running clothes these days are not fashionable when technical or vice versa. Big brands and enthusiasts have really caught up with the idea that the people believe in the best of both worlds. They use technical fabrics to craft the clothes for instance; the mens running short tights come in sweat absorbent material which makes the wearer comfortable. But breaking the norm of using basic shades from the colour spectrum to make fitness clothes, many designers are using bright and vibrant colours like red, pink, green and orange. This being said, it is thus quite easily understandable that combining fashion and practical clothing together is what gets the millennial going. Since, high tech gadgets are common these days, the up-to-the-minute people will stick to the performance enhancing ones but would definitely prefer them in different colours.
Consider the footwear for a better running experience
Whether you are4 a supporter of the former notion or the latter, footwear is actually the key to amplifying your running performance. So no matter how hip or useful your clothes are, a pair of bad shoes is going to definitely haunt you in your nightmare. (Especially your feet!) The foundation of finding a good pair of running shoes is to find a pair of running shoes! They should be designed for running. Sturdy and light in weight goes without saying for they really take the beat and the heat when you run. They should be highly slip resistant for you would want to avoid accidentals falls and slips. Fortunately, all these factors have already entered mainstream fashion, which checks off the functional and aesthetic pleasing categories. You can go for a variety of colours and textures to add to the fashion stride, but be mindful of how your feet feels!
Thus, to answer the question of who wins the battle, it can be safely declared that there is no winner. They stick to the saying, "united we stand, divided we fall". When fashion and function are juxtaposed together, they are the best bet for a person to stand out. So this year, make a fresh start by leading a comfortably stylish lifestyle.
A number of manufacturers have gathered a wide range of running clothes that include cheap gym shorts, t-shirts, footwear and many more. If you are a retailer looking to give your store a revamp this year, then purchase them in bulk while securing striking discounts.