The Wide Array Of Gym Pants For Women That Add A Spin To Women's Closets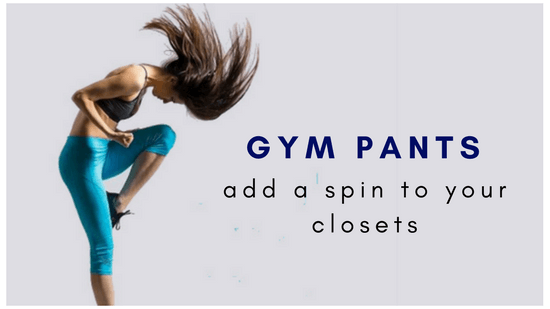 With so many options available in the global fashion scene, finding the right pair of workout pants is confusing and exasperating, and women go through a lot of stages to choose the right gym pant style. You have everything to cinch on, from leggings to wide bottomed pants, and much more. Actually, finding the right fit and style can take years, and you also don't want to compromise on comfort and style. Today, the gym clothes come in a perfect fusion of fashion and functionality, so that you can wear them to gym session, and also carry them of for the trending athleisure style statement.
Now, the designer gym pants for women come in an array of varieties, be it according to the cuts, designs, or fabrics. Here are the three things you should look for while buying them form retail stores.
Fabric: Choose the fine-textured and high quality fabric that wicks away moisture and sweat easily from body, like polyester, Lycra or spandex. Cotton might seem soft and comfortable to wear but will feel heavy and cause chafing.
Fit: The gym pants women's must be of perfect line and length without being too tight or incredibly loose so that you get the freedom of body movement.
Ultimate comfort: You need to own the pants that make you more inclined to regular workout sessions, without making you feel uncomfortable.
Here are some of the best workout pants for women available in the retail hubs this season.
The Performance Enhancer Straight Leg Pants
The straight leg performance enhancer pants come with the fusion of polyester and spandex, vouching for stretch and comfort. These come with perfect moisture- wicking features, and keep your body fresh and dry with utmost breathability. Equipped with trim fit, a thick elastic waist and a slight flare in the legs, these pants must- haves!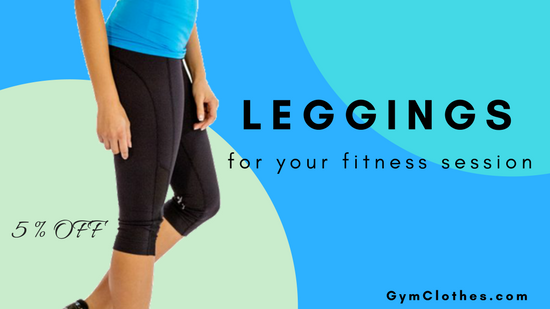 Comfortable Capri Gym Leggings For Women
The capri leggings come with the combination of cotton, and spandex that ensure the extra stretch needed for vigorous exercise sessions. These capri leggings feature wide waistband and fit tight on your legs attached with wide seam down both sides of the legs. These are great for the light workouts, like running treadmills.
The Bold And Bright Printed Shiny Pants
The bold and vibrant printed straight cut workout pants contain 70% polyester and 30% spandex, perfect for the complex stretches. The tie dye and sublimation prints render a very different stance to them in a mishmash of different colors giving way to a wide array of motifs and prints. The fabric used is abrasion resistant, without causing chaffing and the seams are interlocked that causes excellent moisture absorption. With high waistband and extended leg, they feel extremely comfortable and stylish.
The Wide Legged Retro Chic Gym Pants
Made of nylon and elastane, these retro wide legged pants come with a matte finish color stance, and are extremely functional and stylish. Very stretchable, these are designed to wick sweat away from your body and the wide waistband and flared leg, render the well-fitted silhouette to wearers.
The Compression Capris
Time to move from the simple wholesale gym leggings and lay your hands on the compression capris that provide body hugging tight fits, and hold your muscles in place, increasing blood flow and reducing risk of injuries. They have a flat lock seam stitch that reduces chafing too.
AUDIO VERSION :