Why Your Private Label Brand Should Be Built On Creativity!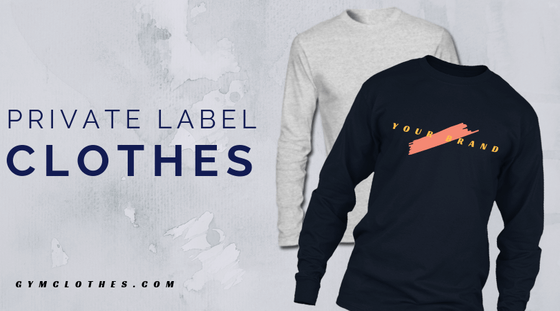 If you are a private label brand looking to create the best business for your collection, then there are a few things to consider. One of the most integral parts of anything private label is personal creativity and that is not something you can really miss out on.
In this blog, we are going to take a look at why your bulk orders to private label fitness apparel manufacturers should rise from the depths of creativity. Want to find out?
Let's take a look:
1. Because Customers Pay For Uniqueness
When a customer walks into your brand store to check out a product, they are looking to do a lot more than just get new clothes. Which is one of the main reasons why these clothes are priced above normal retail.
Uniqueness is a prime factor in the matter, and without your brand's personal creativity, it is highly unlikely that they will have much of an effect!
2. Your Brand Should Be a Reflection Of It
From fashion stylists to celebrities, every person who owns a private label brand has their own essence in the matter. If you want similar private label activewear that will steal the hearts of the people you cater to, then you too have to work on the same track.
Make your collection personal and design it accordingly – it is a vibe that will come through and eventually connect more with the people.
3. It Could Be The Edge For You
In any business, one can do as much market research as they want, but completely being able to say what will and will not work is very unlikely. If you believe in this philosophy, then you should definitely team up with private label workout clothes manufacturers and start improvising your own ideas.
If yours is the one that sticks, then your brand will have an identity that no one else could have given them.
These are the 3 reasons why you should always opt to create a innovative private label brand instead of one that just follows blind trends. Now, get in touch with the best private label clothing manufacturer and place your bulk orders!
Recommended Read : 3 Ways To Make Your Private Label Clothing Unique!