Why To Include Edgy Winter Tracksuits Wholesale In Your Activewear Collection?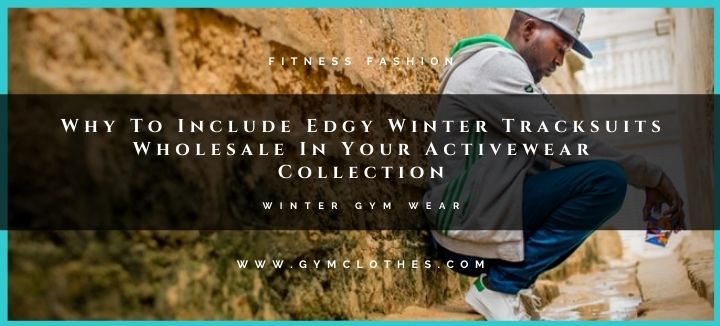 Wish to upgrade your men's activewear section? Then, you must add warm and protective winter tracksuits to your latest clothing collection. These are a trending gym wear this year that are grabbing attention of the male fitness brigade out there. As a retailer, eager to stock up men's tracksuits, a tip is for you to connect with a noted gym wear manufacturer with a massive custom tracksuits catalog.
What makes winter tracksuits such a craze among fitness-addict men?
Proper workout wear is essential to workout comfortably during fall and winter. And for that purpose, guys who actively maintain a fitness regime are counting on snug and all-covered tracksuits to shield against cold bites. Stylish and well-designed tracksuits that include high-tech features are thus, a major hit to facilitate a comfy gym round in suitable warmth.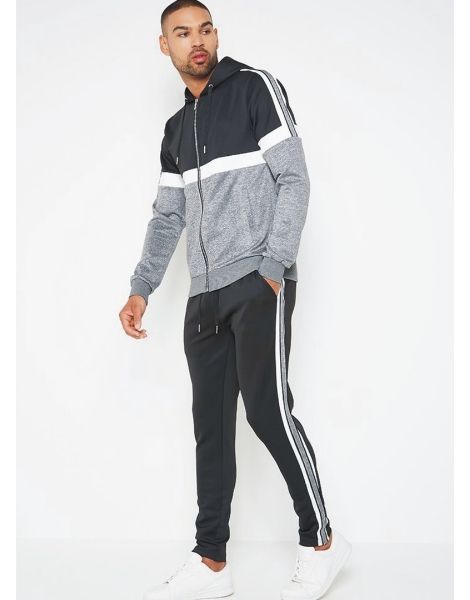 50% OFF On Wholesale Winter Tracksuits
Which are the hottest styles in winter tracksuits?
Right from bodybuilding tracksuits to tracksuits with half zip pouch, tracksuit with hoodie to velour tracksuits, tracksuits of diverse materials and designs have emerged. Whether it's for jogging, running, outdoor exercise or gym workouts, dashing winter tracksuits with breathable fabric and eye-catching design detail are exactly what men prefer as a modern athleisure wear for a wintry fitness routine!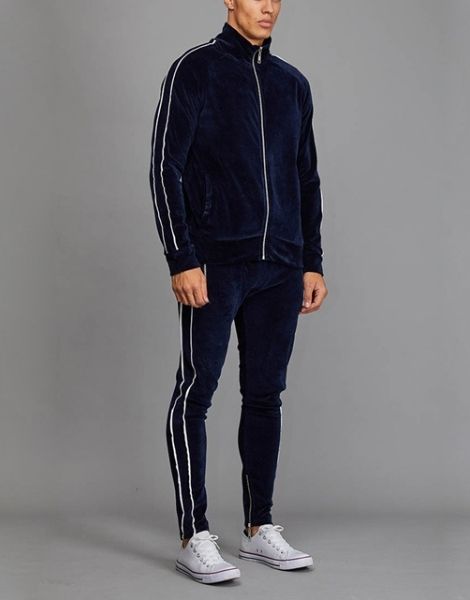 What are the popular color trends in men's tracksuits?
Be it a fitted sweatsuit or well-ventilated sports tracksuits, current dynamic tracksuits for men have evolved in dark hues such as black, gray and deep blue or in dual tones of black and grey, black-red-and-white, gray and white and in other suave color combinations. The interesting color fusions make this activewear such a fashionable gym apparel for fitness-maniacs! Hey, business owner, you can check out latest color schemes in tracksuits to make your activewear collection noteworthy!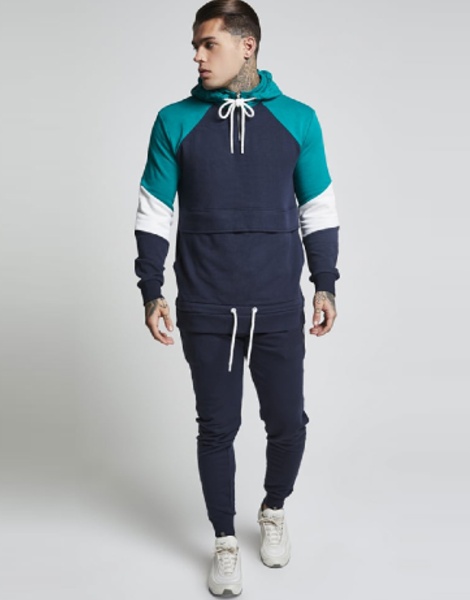 What makes winter tracksuits such an efficient gym wear?
Latest winter tracksuits have a cushioned layer that not only protects from cold but also wicks away sweat to prevent any discomfort during exercise. The excellent polyester or spandex fabric of tracksuits provides effective moisture-wicking and offers breathability, while keeping you cozy and warm. The presence of high-performance features makes winter tracksuits an incredibly reliable gym wear for men.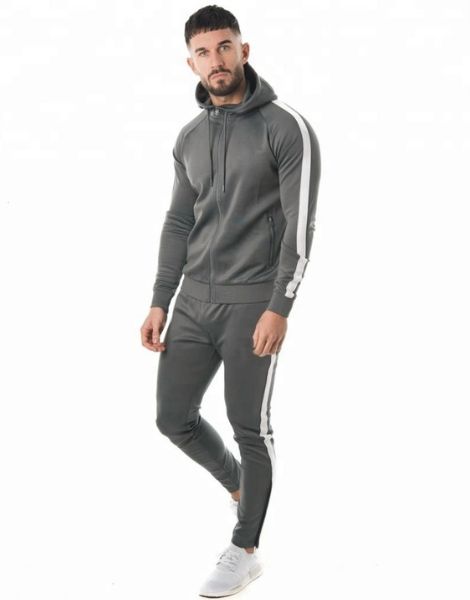 50% OFF On Wholesale Winter Tracksuits
Do new and improved tracksuits have an impressive visual appeal?
Modern designs in men's tracksuits reflect how popular this activewear has become. This full-set fitness clothing in trendy designs and hues is perfect to make a gym-addict guy look smart and macho. Hugging the body tightly without offering any discomfort and enhancing the muscular figure of men, chic tracksuits have an unmatched aesthetic appeal. No wonder men like to sport them to look dapper and feel confident!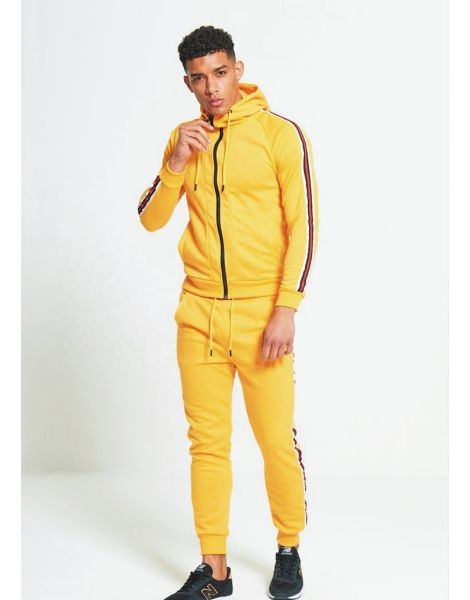 Will iconic tracksuits attract male customers to your store?
By now it must be clear how winter tracksuits have emerged as a trending men's activewear. Updating your menswear stock with tracksuits in current sassy shades, styles and designs will pull the fitness-devoted men towards your store like a moth to a flame!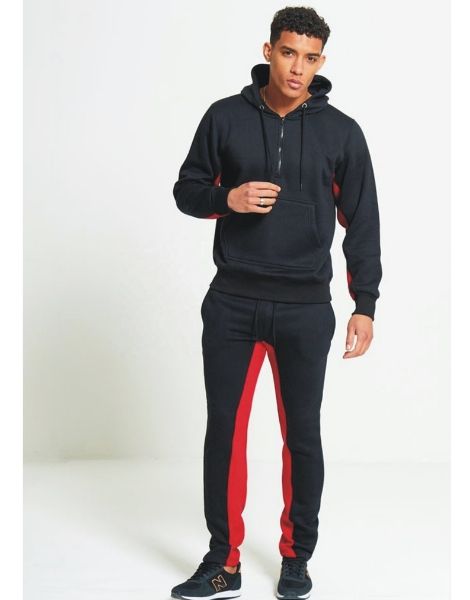 Are winter tracksuits a comfortable workout wear?
The soft and warm feel of winter tracksuits make them a remarkably happening choice to sport during cold weather. The warmth and protection they offer beats that of other activewear, giving them the place of an effective and trusted winter gym wear. Proper protection is needed to workout in the chilly season and striking winter tracksuits make this absolutely possible!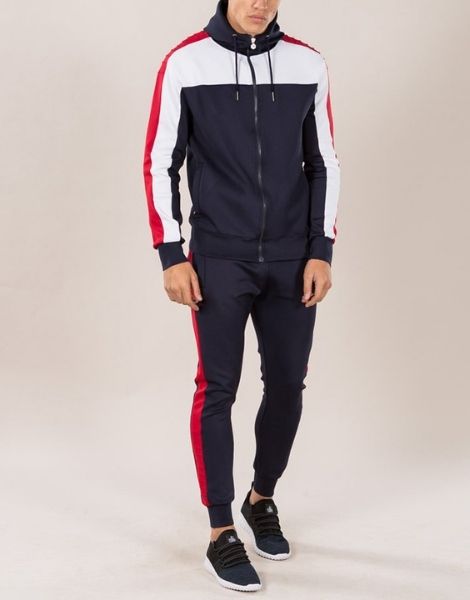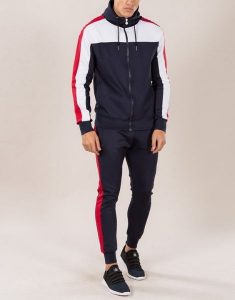 How tracksuits help to make dressing for the gym so convenient?
Men usually don't like to fuss over gym clothing. But at the same time, one cannot ignore the importance of style statement to boost confidence. Instead of bothering about which t-shirt and pant to match or which jacket to put on above the fitnesswear, gym-going men can easily slip into a quality tracksuit to look stylish and fit without any hassle!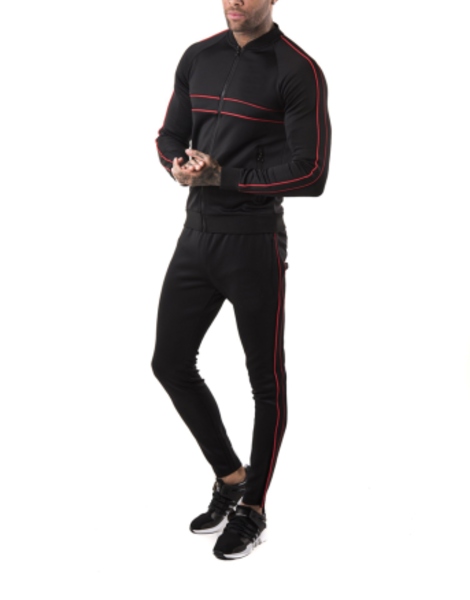 50% OFF On Wholesale Winter Tracksuits
Why rely on tracksuits to expand your activewear collection?
As a private label business owner on the lookout for trendy tracksuits, it is compulsory to go ahead with your plan worry-free. And this is because, new tracksuits in impeccable styles, colors and designs have a charming appeal that no workout-freak can overlook. You'll be surprised to see how your latest tracksuit additions for winter attract the male fitness-addict clients!
Can trendy winter tracksuits offer both style and protection?
As mentioned before, modern tracksuits have an exclusive aesthetic design, tailor-made to complement the looks of gym-goers. Apart from being extremely functional and efficient, contemporary tracksuits have an incomparably smart and dashing appeal to make the wearer the heartthrob of the hour!
By now, you must know everything about trending tracksuits and their position as a globally accepted men's gym wear. Contact a reputed unbranded gym clothing wholesale manufacturer, specializing in the production of unbranded tracksuits wholesale. This will enable you to procure well-protective winter tracksuits in eye-grabbing colors and designs to redefine your men's activewear stock.