Why Sports Bra Is A Revolutionary Athletic Essential Wear For Women?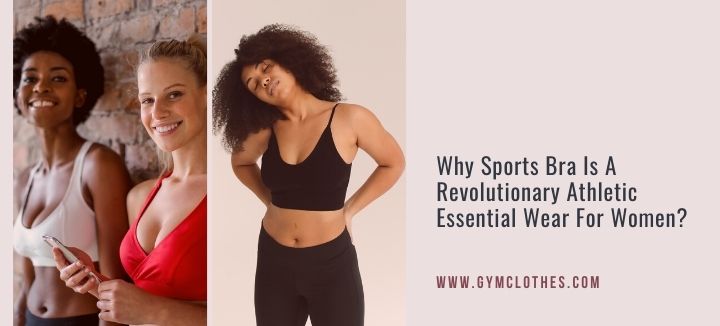 Sports bra is one of the best inventions of women's athletic wear. These are perfect for protecting the breasts during a myriad of workout and other physical activities. No wonder, popular sports bra manufacturers have curated an innovative collection of women's sports bra wholesale that business owners can stock up on to update the women's athletic apparel collection at their store
Why sports bra is important for workout routine?
Any kind of physical activity which comprises of workout or sports makes breasts bounce up and down a lot. This continuous and repetitive movement can result in soreness, pain and sagging.
Therefore, sports bras are designed to reduce this movement. Breasts have no muscle and without proper support the skin and Cooper's ligaments can break down and cause sagging. Sports bra helps to reduce the possibilities of sagging and post workout pain.
What are the various functions of sports bra?
Sports bra has many functional qualities to its credit.
Primarily, these are best for support during exercise. Sports bras are important for maintaining the integrity of the breast wall and the shape of the breast. Too much intense movement can cause ligaments surrounding the breasts to stretch and tear and sports bra helps to prevent it.
Secondly, sports bra has the ability to minimize breast movement. The correct variant of sports bra will hold everything in place without making the breasts feel squashed and uncomfortable.
Thirdly, Sports bras regulate sweat and temperature control during the workout. In fact business owners can order customize sports bra which will be incorporated with performance features like, moisture wicking ability that will increase the air flow into the skin and keep women cool and comfortable.
Fourthly, the modern sports bra offers comfort in many ways than what meets the eye. These are designed with increased coverage and wider straps that will help to distribute breast tissue evenly. You can also find sports bra without underwire, firm ribbing and delicate fabrics makes it easier for women to move around.
Essentially the ideal features in a sports bra can be a deal maker. If you want to make your customers happy, then it is essential to customize and bulk order sports bra that are incorporated with the given characteristics.
Cups
It's really important that your bra has specific cup compartments for small, medium and large compression size. This will eventually support each breast during the workout routine. This is also the best bra feature for sagging breast
Extra Support
Many of the best sports bra are like double bras with additional layers and side panels. There are perfect if you are heavy breasted as such bras provide extra support for high-intensity exercises. Whether you are jogging, cycling or dancing these bras will provide the essential support and also prevents breast sagging.
Moisture-wicking Fabric
A rigorous exercise session means too much sweat. This can be really uncomfortable especially if you are working outdoors or in the hot season. Therefore, sports bras which are enabled which are designed with moisture wicking fabric will help to keep you dry.
Bra Straps
Adjustable straps are essential as women can loosen them when they perform low intensity activity like Pilates and tighten during high-intensity workouts. In both the cases, adjustable straps are imperative for creating a supportive environment for your boobs.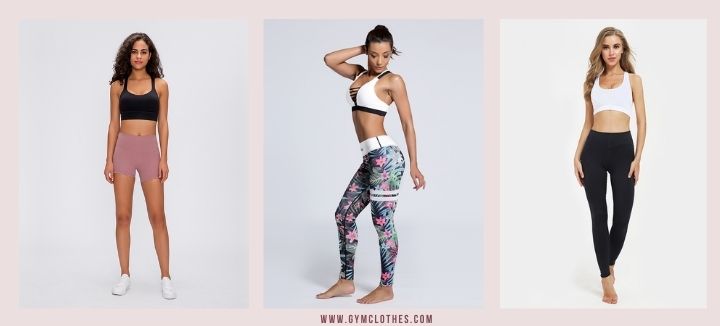 What are the wholesale modern sports bra styles available on line?
A good quality and stylish sports bra should ideally help women feel comfortable and look confident during the workout routine. However, different types of activities require different kinds of support. Therefore, given in the blog below are some of the modern styles mentioned for your perusal.
Wavy Bra
Women who don't need a ton of support during activities like yoga, dancing, or training and opt for the less is more route ad select a wavy bra, named after the textured fabric. These are highly minimal in design and super lightweight with a breathable fit. These are the best sports bra for large saggy breasts also.
Thermal Bra
A thermal bra is perfect for those days when you need extra support during workout in a freezing studio. These are perfect for the winter season as well. This bra is available in a range of band sizes from 30 to 43 inches. This is perfect as it balances breathability and coverage with its mesh back and a high neckline in the front.
Square Neck Crop Bra
If you are small chested and your size fluctuates between an A to B cup then don't need a lot of support. This crop-top-style sports bra is available in a variety of sizes from XS to L and is designed in fun patterns as well. The best part is these are multi-functional and can be won as bra top as well.
Corset Sports Bra
Women who have a smaller chest can wear thinner and stylish sports bra for a low-intensity workout. The corset sports bra is designed with a stretchy jersey material which gives good coverage. The straps are adjustable as well.
Why the bra top trend is huge in 2022?
Earlier this year, popular actress Katie Holmes and even super model Kaia Gerber, have been spotted flaunting their sports bra like a stylish top-wear with a matching jacket. This trend is going viral for a reason which reinstates the fact that the underwear as outerwear trend back on the fashion map.
In fact there has been a remarkable surge in the popularity of the sports bras in the athletic fashion scene. It is slowly gaining momentum and will soon be dubbed as the most lovable women's apparel trend of 2022. It may be a little "out there" and less sophisticated but you can't ignore the fact that this trend is essentially perfect for flaunting the sexy summer body this year.
Are you are thinking how to style a sports bra as a top? The best way to be the star is with the straps and the top of a bra visible under a dress. You can layer a statement bra over a shirt or shirt dress for more oomph!
This is the perfect opportunity for women to show some skin while not going overboard with the bare minimum aesthetic.
Business owners who wish to design customized sports bra for their store can contact one of the sought-after private label sports bra manufacturers. Communicate your creative needs to the help team so that the experts can get back to you with the design details for the bulk purchase.