Why You Shouldn't Forget To Include Wholesale Dri-Fit Shirts In Your Store's Activewear Collection?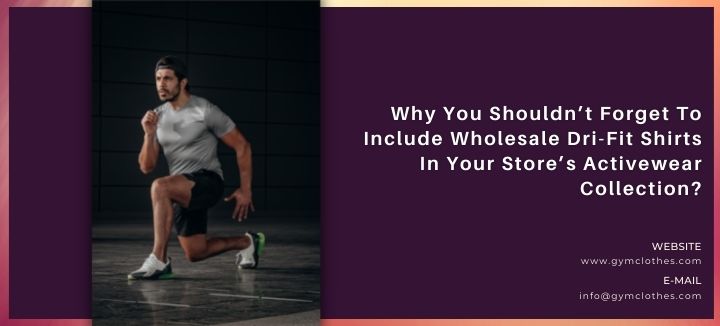 Looking for a moisture-wicking fabric that will keep your fitness-addict customers comfortable during various workouts? Then, fitness t-shirts that feature cutting-edge dri-fit technology should be your number one preference. Such high-tech tees have sweat-wicking and body-mapping characteristics to absorb sweat from the skin and facilitate its quick evaporation from the fabric's outer surface. Make sure to connect with a reputed activewear manufacturer with a massive unbranded gym clothing wholesale collection to purchase smart custom dri-fit shirt.
What exactly is dri-fit material?
Dri-fit material is actually a high-performance polyester fabric that comprises of excellent cooling and moisture-wicking abilities. Workout-addict guys can stay fresh and sweat-free wearing trendy dri-fit tees, owing to the remarkable efficacy of this kind of material. As a business owner or retailer, you should stock up dri-fit tees asap to ensure dryness and comfort of your clients as they pump up their muscles.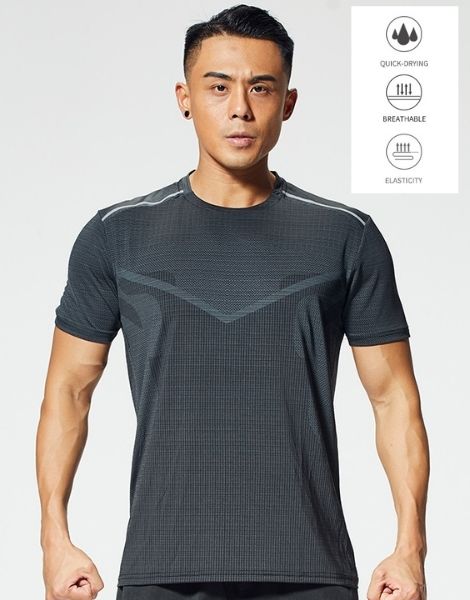 Why dri-fit tees are ideal for both indoor and outdoor physical activities?
Dri-fit tees are crafted in such a way that these can be worn comfortably during any weather. Gym-goers will feel cool and relaxed exercising in them as the mesh panels in these tees offer breathability. Plus, runners and those working out in open air will stay worry-free wearing these tees as the light microfiber not only wicks sweat effectively but also blocks harmful UV rays. This makes these tees extremely functional athletic wear to stay protected from the sun.
What makes dri-fit tees a reliable choice for high-energy workouts?
Snug-fitting dri-fit tees include stretchy fibers like spandex or elastane in its material make which helps the tees to function best as it hugs the skin of fitness devotees. So, this category of fitness tees is especially designed to keep one cool and comfy while sweating it out as opposed to casual athleisure wear. Hey, business owner, want to source highly efficient workout tees? Then, dri-fit tees are a trustworthy selection to ensure that your fitness-crazy customers remain dry and fresh during high-intensity exercises, wearing these scientifically constructed tees.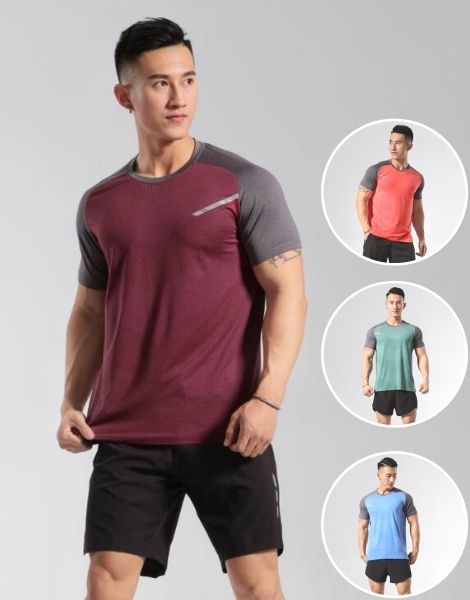 Which are the contemporary colors in dri-fit tees that are making headlines?
Suave dri-fit tees can currently be seen in a variety of hues. Right from gray, black and white to navy, red, maroon, dark green, orange and dual tones, workout-addicts love to wear fashionable dri-fit tees in both bold and cheery colors as well as those with eye-catching color fusions to make a happening fitness style statement. Procure these beneficial tees in striking shades to inspire your clients to pair them with shorts, trackpants, sweatpants and other fitness bottom wear for a dapper gym look!
Why dri-fit tees are a good alternative to ordinary tees for improved workout performance?
Unlike usual t-shirts that get heavy from sweat accumulation and distract the athlete as he's working out, dri-fit tees are specifically tailored with handpicked materials to keep one comfortable during exhaustive workout rounds. Such dashing tees with a light feel on the skin are fantastic fitness attire to workout conveniently and attentively to get better performance results. The antimicrobial property of these tees checks foul odor while exercising, keeping athletes hygienic and fresh-smelling!
What are the overall benefits of working out in dri-fit tees?
Modern dri-fit tees that wick sweat efficiently not only keep wearers comfy during strenuous exercises but also provide maximum ventilation and odor-control to help them feel good. Athletes can count on these dynamic tees to workout with optimum comfort, alertness and energy for best results on the fitness front. If you're a retailer or private label business owner, eager to procure tees that cater to the needs of your fitness-oriented clients, then breathable, durable and stylish dri-fit tees are just what you need to wholesale order!
Collaborate with a top-rated fitness clothing wholesale supplier with a vast menswear catalog to access in bulk sweat-wicking dri-fit tees that score high on functionality to guarantee unmatched comfort, freshness and stamina of your workout-maniac clients.