Why Gym Leggings Is Your Reliable And Timeless Workout Pants?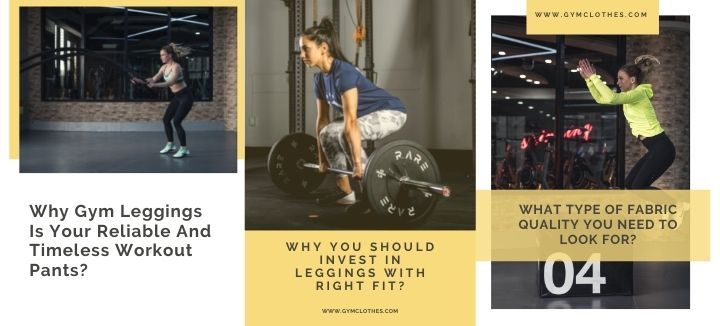 Whether you are an avid fan of jumping jacks or trying to make peace with your new fitness schedule, a successful workout is never complete without a pair of workout leggings. These are different than your average casual slacks as a premium workout legging will do more than helping you create a statement in your outfit.
One of the popular wholesale workout leggings manufacturers have designed a range of gym pants that scores high on functional features. These are also super diverse, namely, made to provide support to the customers associated with various types of fitness routines. Therefore, let's read on to know why these pants will be your best fitness investment.
Why you should invest in leggings with right fit?
While working out and slogging to shed the calories, the last thing you should be focused on is your clothes. Therefore it is essential you wear such leggings that fits you well. The fit should be snug around the hips, waist and the ankle. A pair of high waisted leggings is also perfect as it adds structure to your body and will be perfect for styling with sports bras or cropped tops.
What type of fabric quality you need to look for?
When it comes to investing in a pair of workout leggings, you should clearly stay away from cotton. However, not all leggings are created equal. Some of them are designed especially for rigorous workout routine which explains the fact that why these are stitched with an anti-microbial silver lining. Spandex and lycra are also some of the most common materials that are used to make leggings. These are super stretchy and durable as well which definitely makes it a must have amongst the fitness lovers.
What are seamless leggings?
Seamless leggings are the modern version of the general workout leggings which offers a plethora of features. These leggings are designed without any stitches, sewing or seams. Perfect cardio, aerobics and even zumba, seamless leggings are perfect for plus sized women or for people whose lower half of the body is heavy.
What is the difference between regular and seamless leggings?
The regular leggings are designed with specific types of fabric hitch is cut and stitched with elastic bands and thread inseams. Almost all the regular leggings have a visible seam and this is where the fabric is stitched together. This can become comfortable as it pokes the skin and chaffes the skin creating rashes and infections.
On the other hand, seamless leggings reduce and eliminate seams which makes the workout pants smooth and form-fitting. These leggings are less labor-intensive and less wasteful. It also prevents the possibility of chaffing and rashes on the wearer. Owing to the increasing demands manufacturers have designed a collection of wholesale seamless leggings that you can look through. These are available in customizable prints and colors that is perfect for bulk investment.
Do you wish to invest in wholesale women activewear? One of the reputed suppliers of workout pants in USA has designed a collection of trendy gym leggings that you can look through. Browse through the expansive catalog of amazing clothing pieces that the manufacturer has in store. Look for the MOQ of the products and drop a mail stating the bulk needs to the help team! Business owners can even get these premium fitness leggings custom made for the brand's updated collection.