What to Wear when Going for a Run? Conventionality for the Win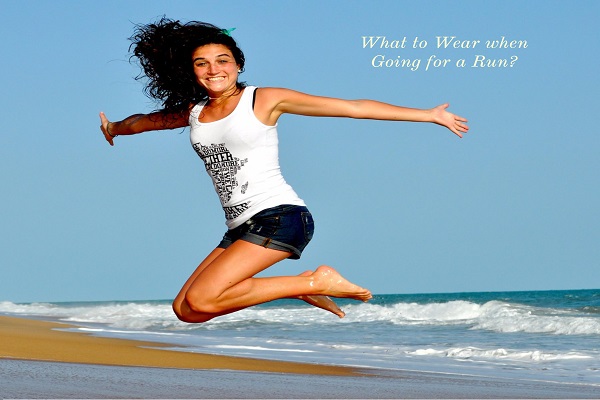 Okay ladies, think practically. Why do you run? Is it for the thrill? Does it uplift your mood? Is it because you want to be in sync with the fitness bandwagon? Whatever may the reason be, you must be aware of this that wrong gym clothes can end up in a disaster. Being obsessed with how you look is not incorrect, but when it is your performance that is on line, comfort tops the priority list.
Finding a balance between fashion and comfort is the key. Incorporating adorable colours and funky patterns can be a great way to stay at par with trends. But when it comes to picking the correct clothes and accessories, read on and find out what you should wear and what you should avoid.
Running shoes
Running shoes are called running shoes for a reason. They are specifically designed for running. They are usually picked based on a lot of criteria. The width of your feet, the surface you will be running on, how you will run and traction are some of the aspects based on which a pair of running shoes is designed. A perfect running shoe will protect your feet from getting blisters and accidental falls.
What to avoid: Sneakers
A pair of sneakers maybe great for a brisk walk however when going for a run, not so much. They do not have the right cushioning, offer minimal support and has almost no slip resistance. So be careful and choose the right pair for enhanced performance.
High-compression shorts
When taking it out on the streets, your shorts play a role more important than you realise. High-compression shorts provide firmness that offers support while keeping you covered. Best women's gym shorts are available with prominent manufacturers that come with elastic waistband and are constructed out of the best fabric which lends a soft touch against your skin.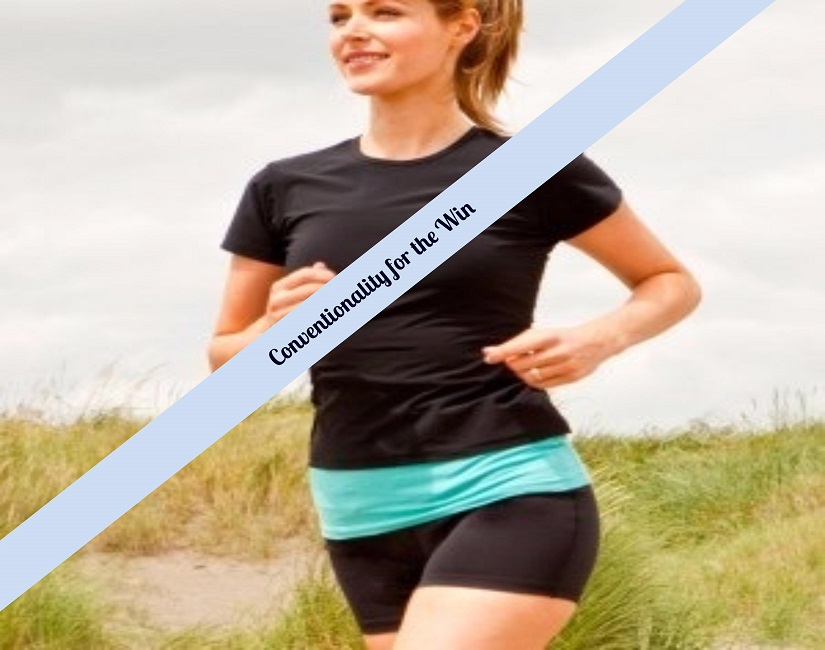 What to avoid: Loose shorts
Ill-fitted shorts are a crime to wear on a run. It is something you should absolutely steer clear of. If the pair keeps slipping, it is only going to be an obstruction for you, which is very disturbing of you concerned with your performance. Marathon running shorts are different in their principal design as they focus on improving the routine.
Synthetic socks
Socks that are made of synthetic materials have a wonderful advantage of absorbing sweat and protecting your feet from getting blisters. These pairs are specifically made for working out. Since they cover your ankle, they act like a support.
What to avoid: Cotton socks
One of the greatest disadvantage of cotton socks is that they have minimum soaking qualities and get heavy when they get wet. The ability of the pair to soak moisture is minimal, which only makes them an absolute incorrect choice when running a marathon.
Supportive bra
It goes without saying that a supportive lingerie is going to be your bestie. Opt for a sports bra that offers full coverage and maximum support. Remember that you are going to be involved in a lot of motion, thus the more support you have, the better it will be for you. You are going appreciate the ones that come wide straps.
What to avoid: The date night bra
The sultry, lacy bra which would be a perfect pick for a hot date is not at all the one which you would want for a run. The straps will sting and it will contribute little to make you feel at ease. So skip that really hot bra for a special night!
So make a perfect choice and be at the pinnacle of comfort without sacrificing a bit on the fashion front. Buy running shorts and other accessories from prominent manufacturers. Discounts can be secured by all the retailers who want to make a bulk purchase.