Things To Know Before Taking Pilates Classes: Correct Fitness Wear To Sore Muscles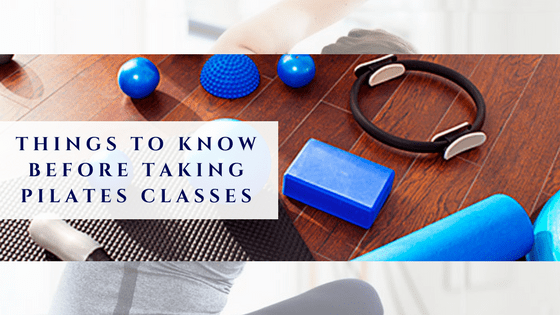 Are you feeling intimidated as you are supposed to take a new fitness class for the first time? This is natural and happens with all first timers. You have a lot of questions, doubts and apprehensions that make you feel clueless. If you have decided to take up pilates class, then you shouldn't contemplate anymore, rather enroll up for the best trainer's classes at the soonest. Pilates is a workout type with innumerable benefits, from improving body posture to correcting your alignments and making your muscles stronger, there are a plenty of perks that this workout style satiate you with. Thus, to enrich your body with some abdominal muscle strength, better balance and flexibility, time to prep yourself for a good pilates class.
You are a newbie and from knowing about the types of pilates classes to buying the right fitness wholesale clothing pieces, you have a lot to do. Here are some of the things to consider before heading for the class.
Two Types Of Pilates Classes
There are basically two types of pilates classes, one the mat classes and there other are the reformer classes. You either perform on the mat, that is typically thicker than the usual yoga mats, or you practice the pilates on a machine called reformer. Before committing to yourself, you should talk to you expert trainer about the one that would suit your requirements. Tell the instructor that you are an amateur and he will guide you accordingly.
Sore Muscles On The Next Day Is Natural
After the first pilates class, next day you might be down with sore, muscles and this is nothing to worry about, rather very natural. With time, your body will get used to the movements, and you will become comfortable with the body movements that are involved in this workout style.
Choose The Correct Clothes
Just like other workout styles, pilates also require the use of right wholesale fitness clothes that suit the body movements. The experts always recommend the performers to wear body hugging or form fitted clothes for the pilates classes, instead of the loose and ill fitted ones. Instead of the shorts that become uncomfortable while doing some movements, you should settle down for the safe options like capris or leggings. Also, the fitness socks are very important for the pilates classes so that you don't slip on the machine or even on the mat. Thus, choose the right wholesale fitness wear essentials.
AUDIO VERSION :
VIDEO :