The Best Fitness Apparel For Women This Season!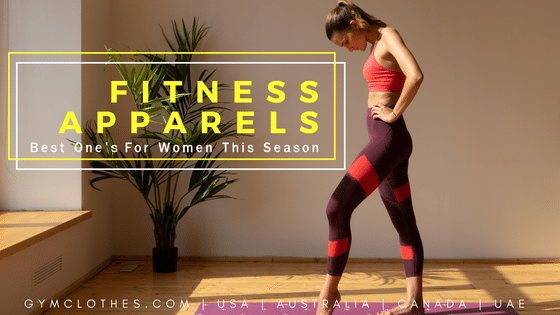 If you are fitness enthusiastic woman trying to find out the perfect balance for your workout clothing, then there is good news for you. In this blog, we are going to take a look at what makes the best workout attire in terms of comfort, functionality, and style.
So, if you have always wanted the ultimate assortment or combination of workout attire for women, then here's your thing. Let's take a look at what makes the best of ladies gym wear wholesale clothing –
1. Cotton T Shirts Are The New Top Wear Preference
Gone are the days when women wore compression vests, full sleeve gym tees, or the sports bra to the gym. Now, it is time for the good old cotton tees again and everyone from starlets to A listers are getting all worked up and sweaty in their old comfort tee.
Dull colors like brown, grey, navy blue, and the likes are being posted on Instagram by the likes of Alexandra Daddario and teens to young adults all over the world are following suit. There is a lot working for it as well – it is low key, comfortable, and easy to get down and dirty with not worrying about malfunctions. The real days of women actually working out are back.
2. Leggings With Or Without Mesh (Depending On The Season)
All the funk that is missing in the top wear section of the ultimate women's gym wear is being compensated in the bottom wear. Leggings are getting quite sporty and colorful to look at and the fit is getting diverse from ankle length to just below the knee capri fit.
These are stretchable, flexible, comfortable, and one the best things that is happening to wholesale women's workout apparel right now – a true sight to behold!
3. Retro And Chunky Sneakers
No more trail shoes or sleek sneakers during workouts – everyone is going to retro today. From the poppy colors to the chunky designs, workout shoes have gotten quite the makeover, and frankly women are not complaining.
These are quite comfortable, maybe a bit heavy, but add on some height and if you are not running and doing some weight work at the gym, then it is going to work just fine.
Now that you know the three things that make the ultimate workout apparel for women, what are you waiting for? Get in touch with a top wholesale activewear manufacturer right now and start bulk ordering!
AUDIO VERSION :