Sportswear Trends For 2019 That Fitness Fanatics Need To Look Out For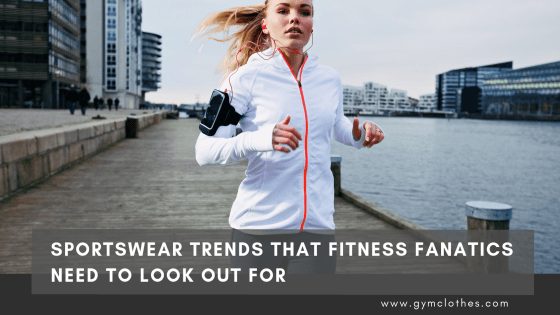 If you're the kind of gym-goer who consistently keeps tabs on the upcoming fitness clothing trends, then chances are that you already know about the popular trends. If not, then it will be advisable to contact a wholesale fitness apparel manufacturers for all the required clothing needs. 2019 is all about incorporating a lot of fun accents and casual aspects into the fitness wear clothing.
Apart from the style factor clothes are being constructed with performance abilities as well. Hence, you can perform ably and show off your style sense as well. Hence, all you need t do is read on the blog below to know more about the same.
Leopard Print
Leopard print has earned a cult status for itself. This print has been going strong since the 70's and has been a favorite of all. So much so that it has somewhat become a classic amongst the many prints .
Hence, manufacturers are incorporating this print into the athletic wear as well. Therefore you can find active wear like leggings and even sports bras in such unique prints. These are mostly available in the matte sophisticated forms as compared to the tacky glossy versions that people tend to avoid.
Strappy Detailing
In super sweaty sessions of HIIT or even hot yoga, the aim is to wear as little clothing as possible. Therefore, opt for the strappy clothing pieces that will cover up the required places by sophisticatedly the other places without looking sleazy.
Mostly sports bras are designed with using this technique hence you can pretty much imbibe the strappy detailing style without looking like you're putting too much effort into your clothing.
Ballerina Style
Ballet barre classes continue to be hugely popular and now ballerina style is trending as well. That means you can get wrap tops in cute pale pink tones and perfect mauves for all the special pilates sessions.
These are super comfortable in nature and has the required performance abilities that makes it suitable for low intensity training sessions.
Khaki
At the other end of the style spectrum, khaki and camo prints are here to help you nail the brutal workout sessions. It is true that colors do have psychological effects on us. Hence adorning these will definitely pump you up for all the boot camp sessions.
Hence, be it in the form of cropped sweats, track pants or even leggings, you can pretty much nail the look with such prints.
Florals
Do you think florals and sports pants don't go together ? Then it's time that you sport the contradictory style as part of your activity wear. Hence, you can either opt for a leggings with such prints or even compressions tops and even sports bras.
The floral print is available in different varieties like the grunge florals, black & white, minimalistic and even tropical florals.
Business owners who want to include wholesale workout clothes in their store can get in touch with one of the popular sports clothing manufacturers uk . All you need to do is browse through the unique collection of clothing and select the required pieces for the same.