The Running Clothes which Became a Worldwide Phenomenon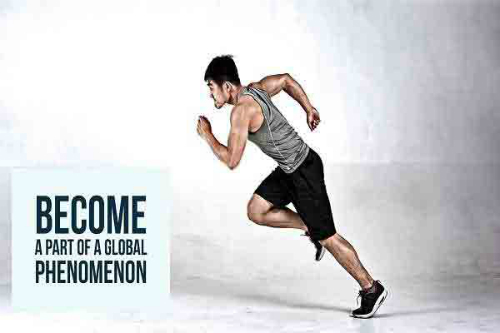 It is a pretty known fact that the last two years has seen an immense growth in the fitness clothing industry. With athleisure becoming more than just trend, it is now a statement. A reflection of your innermost style! Walk into a coffee shop for a quick breakfast, you are surely to catch a few ladies picking up a latte or cappuccino in yoga leggings and sports bra and an overcoat. To point out, this trend has changed the face of casual clothing, for now at least. The no make-up yet constructed face and natural garments have caught on well with the female masses. So here we have put together a list of gym clothing that have notched well in the fashion score card this year.
Printed Leggings
From Jessica Alba to Gigi Hadid, you will find most of the Hollywood divas sporting a pair of printed leggings. They are fashionable and stylish in all sense. Ranging prints that include abstracts, geometry, animal and polka dots, you will be spoiled for choice. The array of palette and wide variety of texture lends them a polished finish. Online running clothing stores have the best garments assembled for will be a great addition to casual cum fitness clothing collection.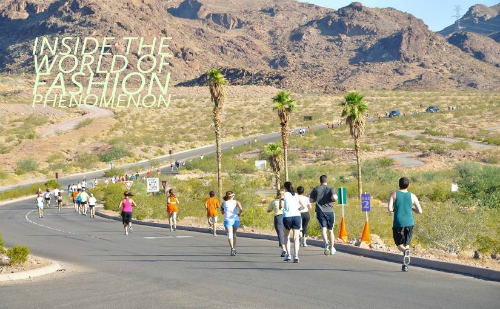 Sports Bra
Mesh cut out sports bra have a charm that cannot be denied. They are sexy while being extremely comfortable. They absorb sweat and moist owing to their fine quality make. They lend a soft touch against your skin keeping you at ease even when make things intense. They come in a wide range of shades and textures that you can choose from. The sports bras also have a number of fits and styles which can only lend you an attractive appearance.
Tank Tops
Practical and the best pick for running sessions, tank tops are in fashion. Featuring a number of hues and tinges, they lend you a smart yet classy look. With their comfortable fit and stylish outlook this piece of clothing for running is worth the splurge. You can pick them in solid colours that include conventional blacks and navy to vibrant pinks and reds. Adorable prints also blend well with the tank tops that help you to make a distinct impression, everywhere and anywhere you go.
Jackets
Bomber jackets have recently made a striking comeback. They are smart and are perfect for the workout sessions. The reason is quite simple for they promise to keep you insulated even when the temperature drops. Textured bombers add volumes to your appearance and can get complemented well when layered with hoodies. You can also opt for windbreakers owing to their warmth providing quality. They look great in bright and vibrant neon shades that help you stand out.
Sneakers and Trainers
When it comes to workout footwear, you have to make a wise choice, because comfort becomes a criterion. A pair of sneakers and trainers can give you the best of both worlds. They up your style quotient because of their useful design and classic colour combination. While black and white can be a conformist choice, metallic tinges can give you an added bling. They are slip resistant which further protects you from falling down accidentally. The soft inner fabric keeps your feet at ease.
So now even you can be on top of the game as you can buy gym clothes from prominent retailers online. The wide range of products is available at an economical and cost effective price.