The Rise Of The Track Pants And 5 New Ways To Wear Them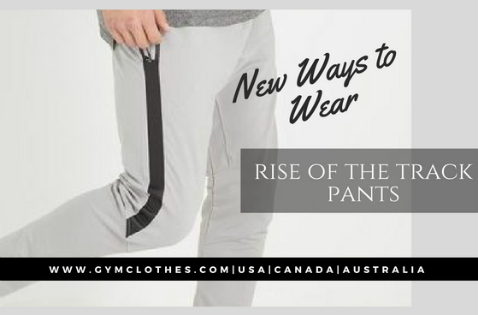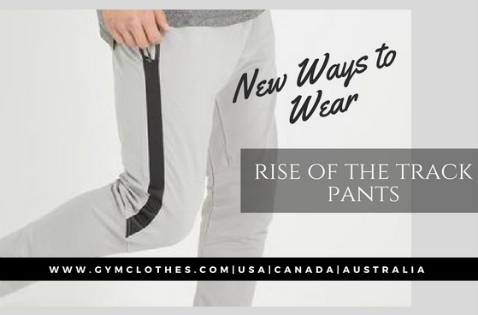 You may think that the trend called athleisure has disappeared from the fitness-fashion scenes, but you have been misinformed. If the truth is being told, then athleisure is very much alive and kicking in all the right places. Since we are on that subject, the fashion enthusiasts take great pride in declaring the rise of a new piece of fitness clothing in the circuit. We all know it and love it as track pants.
The versatility of track pants have been discussed many a time, but it was not until the end of 2017 that its true powers were realized. Manufacturers of wholesale fitness wear left no opportunity to push it forth in the ranks of comfortable wear that works well for occasions- be it sporty, casual or formal.
The tracksuit, which consisted of a jacket and trouser, came into existence in the early 70s and continued to rise in popularity throughout the next two decades. But in the early 2000s, the introduction of excess tracksuits (mainly too much embellishment and too many colors) ruined their stance and pushed into the dark corners of the fashion scene.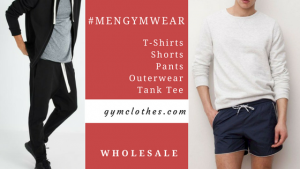 With the rise of athleisure in the early 2010s, tracksuits could find a way back to impressing the millennial. Though many variations were introduced to the original design, the charm remained unaltered.
Today, the main focus of the article is on track pants. The trouser which has stood out with its high comfort providing qualities! The latest versions incorporate more than just a few functional qualities. They are high on the style quotient as well. These versions of the pairs as available with the reputed fitness wholesale clothing manufacturers are more polished and look less sporty (but it is obligatory to mention that they do pack a lot of punch and will impress when you wear them for your workout regimes). They are glam, fresh and definitely give you a perfect reason to sport as much athleisure as you want.
If you need inspiration on how to wear a pair of track pants that retorts with the modern trends, then here is a list for you to take reference from.
For a semi-casual/formal approach, pick a grey solid tee and tuck it in a pair of blue track pants. Throw a structured jacket in black on top to give that extra dose of conventionalism. A pair of pumps, shades and a classy wristwatch will help you stand tall in a crowd of mundane workday dressing.
You can also take a cue from the most popular Kardashian (read Kim) on how to give a touch of sexy to a pair of track pants. A black pair teamed with a bralette in lacy black and a textured overcoat is all you need to complete the appearance. a pair of strappy heels and an ensemble barring any accessories will help you get the perfect casual "going for a coffee" look.
To give your track pants a dressy approach, you can team a bottle green pair with a white dress shirt. Tuck in the shirt for maximum impact. A pair of heels for footwear will give your stature a boost. You can throw over a trench coat on top if you feel extremely cold.
The Hadid sisters have amazed the world with their beauty and charm, and they have given valuable lessons on how to wear track pants without looking sloppy. Instead of ditching the track jacket, they have worn the set on different occasions, only to have amplified the sass by teaming skimpy tank tops and sports bras inside.
A cropped jacket is on trend right now and so are track pants. Hence this particular trend combines both in an elegant and comfortable combination. Stick to basic shades of white for the jacket and red for the pants. A pair of white trainers will only complete the ensemble.
Hence, make proper use of the track pants and let them enjoy the spotlight that they deserve.
Wholesale fitness clothes manufacturers have the best track pants displayed in their inventory. Retailers interested to make a bulk purchase can contact the manufacturers. Massive discounts are also available for bulk purchase.
AUDIO VERSION :
WATCH VIDEO :