Revisiting The Athleisure Trend For Private Label Owners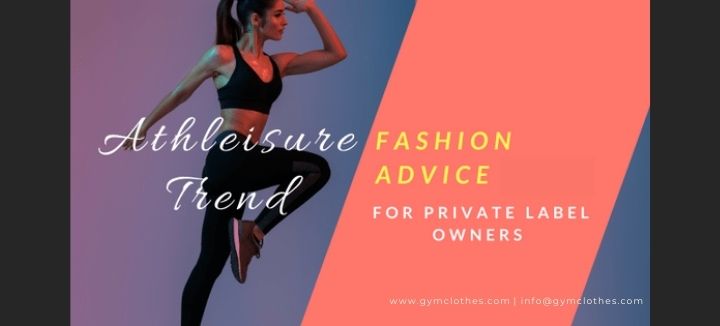 The term athleisure was added to Merriam Webster in 2016, and is defined as 'casual clothing like yoga pants and hoodies that are designed to be worn both for exercising and for doing everything else.'
If you go by the definition, it basically means wearing a pair of sneakers to everywhere, from office to brunch to club to gym.
The athleisure bandwagon was quick to catch the attention of the fitness-fashion enthusiasts who wanted validity to them wearing sweatpants everywhere. For the last 4 years, the trend has been all high and mighty and is not going anywhere. There was a slight dent in its reputation when true fashion experts started questioning its appeal and future. But the trend has survived this minor bump and is back on track.
For all those retailers who are planning to launch their own private label clothing line, this is a golden opportunity. Seize it and make athleisure the face of your brand. If you are to appeal to the young crowd, athleisure should be the crux of your business. Renowned private label athletic apparel manufacturers are allowing your provisions to craft your own athleisure line of clothes.
Who Started The Trend?
Though no one really has a date or a day recorded as to when the athleisure came into being. The beginning of the trend is attributed to 28% of the millennial who was extremely health conscious but didn't want to let go of off their style quotient either. the trend was quick to catch with the other youngsters and before anyone knew, athleisure was a mainstream movement that was changing the culture.
How To Hit The Sweet Point With Athleisure?
Stick to a neutral palette because the quirky apparels might be cool inside the gym, but outside the gym environment, it can look like a misfit. Prioritize sophisticated for daily wear. Experimentation with monochromatic hues and grown-up neutral shades can be done for these keep the tone of the clothes chic.
Ditch the old cotton for once and opt for interesting materials like spandex, faux leather, and mesh. These materials are stretchy and have a polished appeal. Also, nobody really expects these fabrics, and it is a great way to catch your customers' off-guard. Most private label fitness apparel manufacturers are secretly opting for the uncommon fabrics to give the fitness clothes an unlikely boost.
Tracksuit might be related to athleisure, but don't make the mistake of thinking that athleisure is all about tracksuits. There are many more options to explore (refer the list below). Don't limit your collection to tracksuits only. Your customers will be extremely disappointed.
Avoid using see-through materials to construct the clothes because that is not sexy but definitely offensive.
When you are launching your own brand, make sure you keep these points about athleisure in mind to hit the right spot.
Key Pieces
All fitness apparels can be identified as an integral part of the athleisure trend, however, some of these pieces stand out due to their individual popularity and versatility. It can be identified as follows:
Sweatshirts
Hoodies
T-shirts
Tank tops
Sports bras
Jogger
Leggings
Shorts with an acceptable trend
Varsity jackets
Tracksuits
You should focus on adding these pieces to continue the athleisure trend. These are available in abundance with reputed private label fitness clothing manufacturers, who also provide provisions which allow you to tweak the fitness clothes with your designs. You can buy these fitness pieces in bulk from the manufacturer and secure massive discounts. Athleisure is not going anywhere anytime soon. So it is high time to invest in it and expand your own brand like never before!