How To Style A Guy's Jogging Pants?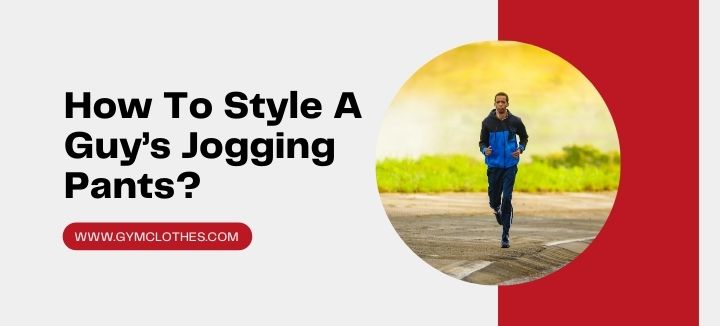 If asked what are jogging pants, most of us will perhaps answer, it's comfort clothing. But we all know that with the changing period, its definition has changed. Now it is a key part of casual wear and activewear as well. To take a cool dig at it, we can say that jogging pant is like a struggling hero who came to the industry as a niche hero and now ruled the industry with its adaptability.
But what about styling wholesale jogging pants? Isn't it only about tossing a tee on top of it? These are the questions that may be popping in your head whilst reading the title. But let us tell you, pals, sporting a jogging pant is much more than just teaming it with a t-shirt. To keep things attractive, you need to put thoughts into your clothes.
So how to style this informal yet fashionable look? Well, let's find out.
Jean love: Human's love for jean knows no bounds. We adore jeans to the point that we embellish with anything. So, why not with our jogging pants? The ideal combination of jean-comfort wear look is a black jogging pant and a black tee, a jean jacket, and a pair of some bright jogger footwear. Simply add a pair of shades to this and the look cannot get any cheekier.
Winter look: Winters are the finest for single-shaded comfort wear look (same shaded bottom wear and top). Single-shaded jogging pants for guys and hoodies are in the trend of late and look pretty neat. An active-looking jogging pant can be easily teamed with a fitted workout t-shirt and a smart zip-up jacket or hoodie. Even long coats go quite stylishly with jogging pants by keeping the shades at a minimal.
Gym look: To hit the fitness center, you need to let max movement. That implies oversized sweats are out of questions here. You can, nonetheless, sport a little oversized t-shirt if you wish to, teamed with jogging or running footwear. You can pick from the collection of fashionable jogging pants. A pair of black shades will ensure to give an athletic gym look. But men, don't forget your duffle bag.
Business owners if you want to add custom jogging suits into your retail store then make sure to get in touch with the most popular sports wear manufacturers in the industry. Get in touch with the support team of the company and spell out your bulk order to get wholesale products at amazing bulk rates.