The High Waisted Leggings Are Creating A Buzz: Find Out!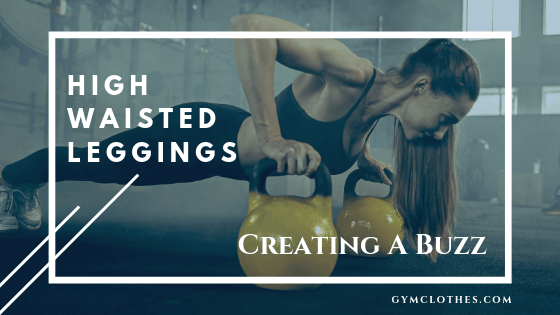 Leggings have revolutionized the way women used to perceive workout pants. These are the perfect pairing element for your gym workout. With soft fabric to stretchable material blend, these leggings are taking on the market like wildfire. The best part about these clothes is the flexibility of male female usage. These clothes are not only stringent to women use anymore. Men have started to seek refuge in them too, due to their high comfort level.
Since humans cannot stay put at one place, one meal or just one piece of cloth before seeking for more or experimenting with new things, they did the same with leggings trends as well. Today you will find a new high-waist leggings trend creating ripples in the fashion zone, which has a lot of utilitarian reasons to look out for, making these clothes be super fashionable and useful to a lot of women out there. Famous high waisted leggings wholesale manufacturers are constantly catering to the high demand for pairs which is due to the immense popularity these leggings have obtained.
Let's take a look at these exciting designs of fashionable high-waist leggings:
Over The Heel Printed Leggings
These leggings are very popular amongst people who are regular yoga practitioners. These leggings come in exciting prints and patterns that will go perfectly with your yoga outfit and will make you look very different from the rest. They can look deceivingly long at first but it morphs according to your limb length and everything falls to place once your wear it on.
Turn It Around And Wear It, Try These Reversible 7/8 Leggings
Get yourself these reversible leggings pair that will give you the feel of having two designs at one. The best part about these leggings is that you will actually pay for one and get two for the same, with an adjustable draw cord. These leggings ensure tightening and a perfect fit that will help you perform better at the yoga session. The perfect drop length lets you wear such pairs with panache.
Seamless Leggings For A Seamless Workout
These seamless leggings come with an ultra soft body and the level of controlled compression works best with people who do not like their clothes to be very tight on their skin. You can find these in bold colors like mauve, orange, purple and a lot more that will give you the ultimate comfort and also look out for the brownie points for style.
Try On These High Waist Training Leggings
Color blocking has been a well established trend for a long time now and these leggings come in bold color blocking shades that will give you the ultimate experimental look when you go out for your yoga classes. You can even wear them outside, pairing it with a nice crop top or even a designer print graphic tee.
Retailers looking to add quality yoga leggings wholesale to their retail stock should get in touch with famous womens activewear wholesale manufacturers to get the best designs and guaranteed quality on their bulk buy.