Five Types Of Leggings That Every College Girl Should Own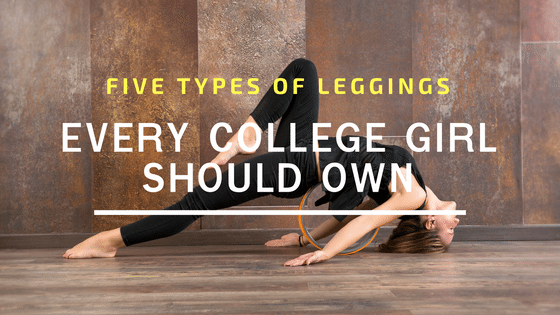 As every college girl knows, leggings are a wardrobe staple, but they're not one of those one-pair-fits-all basics. From the vast array of the staple here narrowed down is five different types of leggings that are appropriate for everything a college student's life entails. Within this five-piece legging wardrobe, there are options you can exercise in, wear out at night, throw on for class, and even dress up for your internship. And luckily, fitness wholesale clothing brands are stocking more leggings than ever these days, so finding your perfect pair shouldn't be difficult. Even though the comfy activewear trend reigns supreme among millennials, college fashion girls want to look polished and cool wherever they go, and there isn't a better way to achieve both polish and comfort than with leggings.
Full Length Athletic
A full length athletic legging is the bottom wear that women should look out for. These are comfortable and is suitable as an all year wear. Available in both neutral as well as pop colors this , one versatile piece of clothing is a trendsetter in the athleisure department.
Street Worthy
These stylish fashion girls approved options will be your savior from busy day in classes, long study session and exam weeks. These are highly comfortable and meant to be both in the dorm and on the road as well. Ones that are in camo and kitsch prints are the trending pieces this season.
Leather Power
Leather leggings irrespective of weather they are genuine or faux will be your go to best friend for fun night outs and serious days at the university. Go bold while you want to style it for a party with maximalist jewelry or fancy top wear. And for the school friendly style keep the look clean with a retro white shirt.
Cropped Athletic
Sometimes wearing a full length legging can be suffocating for warm weather in spite of the fact that you're working out or just lounging. Therefore copped gym clothes wholesale is a better and empowering option that will not only make you feel confident but motivated as well.
Treggings!
The trouser legging hybrid is a winner among all the stylish bottom wear. It does not create a loungewear look since it is made of a different material instead it can be worn for an internship, date or even a job interview with equal ease.
Thus you can create innumerable style options with the above given five types of leggings. With a little bit of creativity and extra hand from the best friend the sports luxe look is really effortless to create. Retailers who want to include such pieces in their stock should contact workout clothing wholesale manufacturers and let them know about the kind of apparel that you want by stating a quote.
AUDIO VERSION :