The Comprehensive Details Of Wearing Men's Gym Wear While Working Out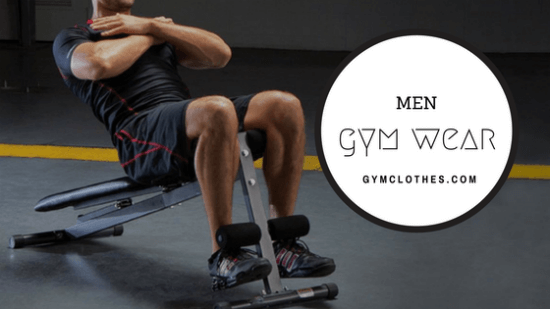 There was a time when men's gym clothing was limited to the basketball tees and shorts, and they used to feel the monotony to dress up for the sweat out days. Today, with the constant positive transformations that the dynamic fashion world is witnessing, it has made it possible for men to look better while working out at the gym classes. Coming out of the boring tees and shorts, now they have endless options to dress up for the gym days, and can be more confident and motivated while marching ahead to fulfill their fitness goals.
Today, a variety of wholesale designers and manufacturers that cater to men who want to look as suave as they present themselves while attending an office meeting, are coming up with innovations. The high – tech fabrics to the physique- flattering cuts, the wow-worthy designs and much more are introduced today to help you stay comfortable and stylish on even the tightest workout days. After all, the gym selfies should be on point to post on Instagram!
Men still don't understand totally on how to dress up for the gym days, and hence we narrow down the comprehensive details to wear the preppy and high-quality men gym wear wholesale pieces everyday.
Properly Feel Yourself In Gym Clothes
The t-shirts that you often wear to gym are often too loose and you fail to check yourself out while working out on the mirror that hinders your performance. Thus, while laying your hands on the best workout tops look for those that clearly show your arms so you can observe and correct your form as necessary. Go for the muscle tees that come with comfy scoop neck and wide arm holes or the mesh materials that help you breathe better.
Attend To The Details
No matter what you end up wearing; make sure to have a note of the details of the clothes. The tees, trackpants, shorts or jackets should all come in apt line and length and correct size to help you get the best fit and silhouette. If you do not wear something that complements your body type, you might end up looking extremely odd and also this will hamper your performance.
Stop Wearing The Low Cut Tank Tops
You need some fashion intervention if you are still stuck to the low cut tank tees that you used to wear in college. Time to give up on them and get the right fitted muscle tees that come with a well-constructed line and length, with a well curved out sleeve and neckline. They shouldn't even come in the slimmest fabrics, rather made up on fine textured materials to lend you the right silhouette.
No Super Specific Gym Wear
You must wear the right men gym clothes wholesale pieces for the workout type you are indulging in, but that doesn't mean you have to be super specific about that. If you are hitting the stationary bike, there is no need to dress like you're training for one. You have to wear something simple and something that makes you look like you are working out and not preparing for some particular sport.
Tees With Right Slogans
If you are fond of wearing text embossed tees as a part of men gym clothing wholesale genre, make sure you are wearing something that is funny, witty or very smart and not ridiculously cheap. Go for the right range of slogan tees that define you and not spoil your fitness fashion sense completely.
AUDIO VERSION :