The Color Codes That Are Gaining Popularity In Workout Clothes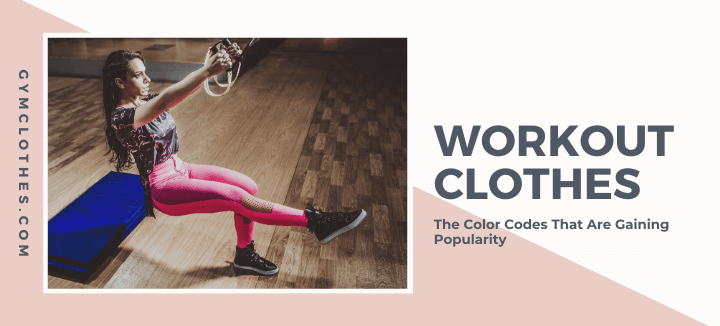 The shift in temperament to get fit among the millennials has also egged on the idea of churning out something exclusive as workout wear by manufacturing hubs. The workout outfits have come a long way from the basic blacks and grays. Though it was the neons in every variety and the pop hues that gained momentum in the initial years when athleisure was being accepted with open arms, the color canvas has got the right push beyond neon color codes, now!
Dusty Pink
A hue that we have imagined in the wardrobes of the pretty ladies and making cocktail dresses or vacay outfits 'wow' has migrated into the color scene of the fitness-loving ladies with panache. Whether it is the comfy leggings, the sports bras, tank tops and more, dusty pink is a color that is dominating the activewear scene. This light pastel hue is making heads turn like never before and if you are a wholesale workout clothing manufacturer, you must have the best pieces of workout apparel in your catalog .
Saffron
This color has made a smooth progression from the love of tangerine orange that dominated 2019 and will not fade out anytime soon. But saffron, the subtle mix of orange and yellow is captivating the activewear scene now and from gracing the block color legging scene to helping fitness freaks deck up from top to toe in this hue, saffron is the way to go, dear ladies! Imagine those pilates and push-ups in a lovely workout outfit in this hue. The custom tracksuit orders in this color code is also pouring in and a top manufacturer of workout clothes in USA will swear by this verdict for sure.
Biscay Green
This shade of green in its very sublime effect is also making heads turn. Biscay green which is often used to term the color that we see in water bodies is having its fashion-fitness moment. The activewear manufacturers are paying heed to this color and including some stunning pieces in their catalogs and biscay green make way for exclusive teaming up options when you hit the gym or the yoga studio. Whether it is wholesale dri fit shirts, tanks, vests, leggings and more- if you are a retailer or a business owner you should add some of the coolest variety of workout clothes in various forms in these coolest colors.