How To Become A (Successful) Gym Clothing Distributor Quickly?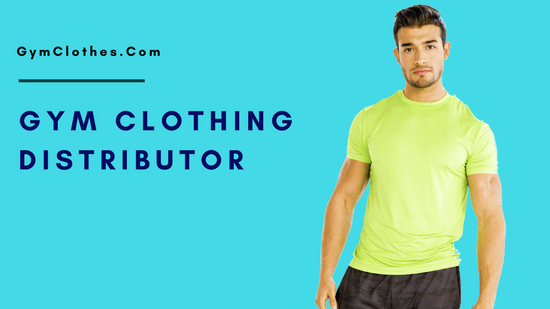 If what the trend suggests is true, when the dust settles, gym apparel companies will continue to dominate the fashion wear brands for years to come. The entire world is in the mix of craze for Athleisure. It's one of those very few instances when age is really just a number-we're seeing everyone from kids to dads rocking hoodies and joggers round the season.
So, if you're looking to venture the clothing distribution industry, there couldn't be a better time to contact the top gym wear wholesale manufacturers and enquire about their distributors' program.
Rise To The Top With These 5 Steps
On the flip side, just because the market is favorable doesn't mean things are any easier. If anything, competition in this niche is at its all time high. This is followed by highly demanding consumers, satisfying them is another great challenge. So to become one of the best gym clothing distributors, it is imperative to have thorough plans and strategies that counter such challenges. Here's how to get to the top of the mountain quickly:
Find the right manufacturer – The market is filled with countless gym wear wholesale manufacturers. Picking the right one will steer your establishment to either success or failure. So look around carefully, check out their collections and price, and then move forward accordingly.
Don't go global – Start small and then invest to grow big. Don't, from the get-go, have the mindset of creating an empire. Instead, first, focus on your local market. Limit yourself to domestic market. Not only is this more convenient, it will also give you the time to establish yourself in the industry to fight the big players.
Specialize in selected segments – Don't try to be someone for everyone. Don't stock every type of wears. When starting, specialize in few segments. Which niche you'll be interested and comfortable to work in? Maybe it's the women's gym wears, or the teenagers Activewear? Regardless, choose wisely.
Go nuts in marketing – Put in all your energy and resources in marketing your business. This is the single most important part of the process, which, sadly, many startups undervalue. Don't be one of them. Leverage social media platforms, reach out your target audience through paid advertisements, and have your website optimized for search engines.
Be smart in pricing – You can stock the best quality gym wears, market all you want-but the battle is won or lost at the pricing stage. So don't just blindly price your wholesale by solely factoring your profits. Undertake other factors as well, like the current market trends and your target audiences' budget.
These are 5 simple steps to start and grow one of the best gym wear companies. Distributorship isn't easy. But when pushed all the buttons right – and if you have the right short-term and long-term plans – you can enjoy seamless success in short span.
AUDIO VERSION :