7 Dapper Workout Wear Ideas For Gym-Addict Guys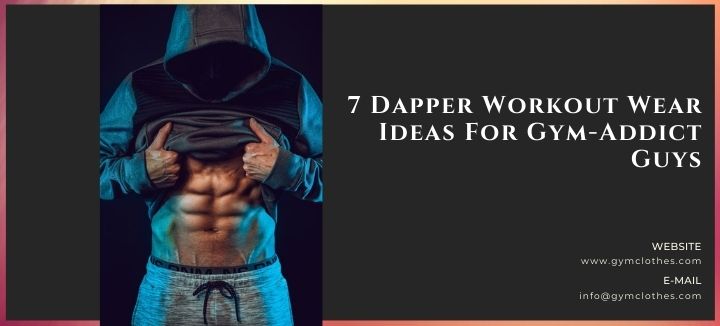 Are you into daily fitness workouts? Then, let us remind you how essential it is to wear the right fitnesswear combo to make your gym outfit dashing and functional. Hey, business owner, are you on the search for cool men's gym clothing? Well, a useful tip is for you to collaborate with one of the globally acclaimed wholesale gym clothing suppliers UK to access latest men's activewear that are sweat-wicking and breathable.
1) Sweat It Out In Sweatshirts
When it comes to looking cool while feeling supremely comfortable during workout, sweatshirts are a forever favorite of fitness-enthusiasts. These are one of the ideal winter gym outfits as they keep you warm and cozy and also ensure a stylish look. You can go for a snazzy sweatshirt in navy blue, olive green, dark purple or pastel shades and pair with workout shorts or trackpants to amp up your gym look. Lace-up those chunky sneakers and add a baseball cap to make your fitness attire uber-cool!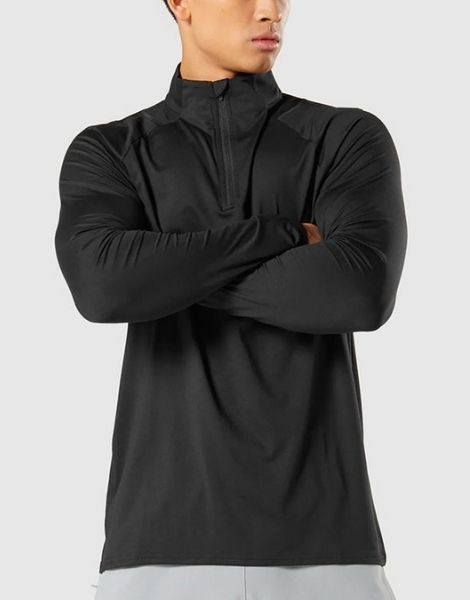 2) Flex Those Muscles In Radiant Tees
Want to shift from the neutral palette to add a unique touch to your workout outfit? Then, we say go for it as bright is the new suave in activewear! It's a great idea to wear a skin-hugging tee in flashing colors to bring a fresh change to your usual workout look as you flex those muscles. You can wear a t-shirt in bold red, lively yellow, fiery orange, pacifying blue or any other vibrant hue to make your gym outfit a reflection of color and confidence. Pair such an eye-catching tee with joggers in a neutral tone and carry shoes and bags in the same subdued hue to balance with your tee's appealing brightness.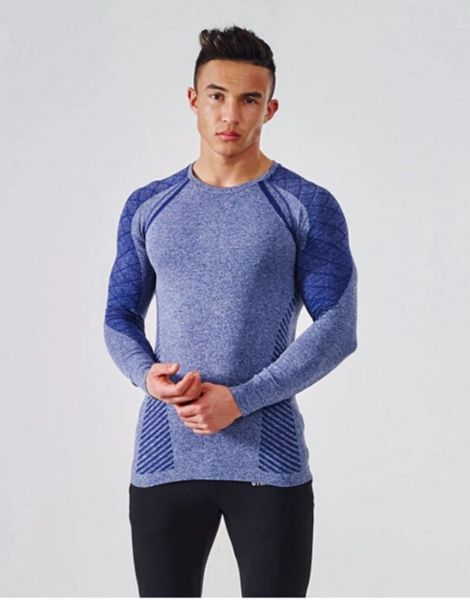 3) Train Your Legs In Shorts
Shorts are a universally preferred men's activewear for leg workouts as they don't restrict your movement and offer your muscles ample freedom. Wear shorts in dark color with a contrasting tee or tank to look smart and trendy as you hit the road for jogging or running or you hit the gym. Instead of sticking to black and white sneakers, you can tie up colorful funky ones to add a pop of color to your dynamic workout outfit.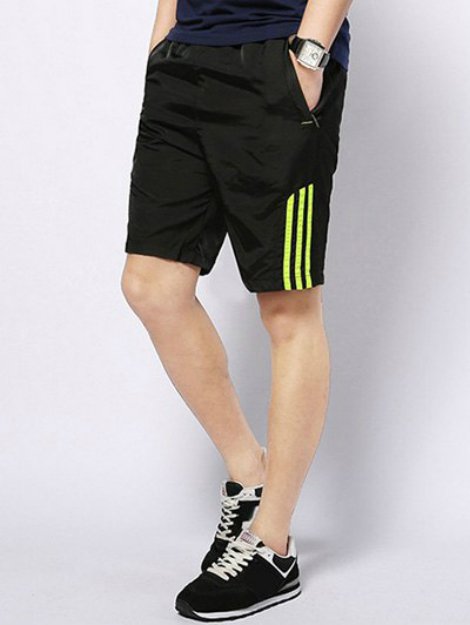 4) Pump Up Those Biceps In Dri-Fit Tees
Want to show off your muscles at the gym? Well, you've got all the right to do so after having earned them through hard work there. Dri-fit tees are perfect to flaunt your sculpted biceps. Pick a fashionable dri-fit tee in black and look nonchalant as you lift weights or do your warmups. Wear these high-tech tees that offer maximum comfort and ventilation with stretchy training tights to stay dapper and flexible while the silhouette enhances your casual flex. You can finish this hit outfit with chunky sneakers.
5) Embody Attitude In Sleeveless Tanks
Sleeveless tanks are that versatile workout wear which both rookies and bodybuilders love to wear to move your arms freely. These are a particularly preferred choice for summer workouts if you indulge in outdoor exercise regime or play soccer, basketball and other outdoor sports. What makes sleeveless tanks a contemporary activewear for men is that they facilitate a fuss-free workout of your upper body and prevent sweaty patches near the armpit. You can wear such a literally "cool" tank in black, gray or white and couple with a jogger in contrasting hue. Go for black or white shoes to complete this motivational workout wear!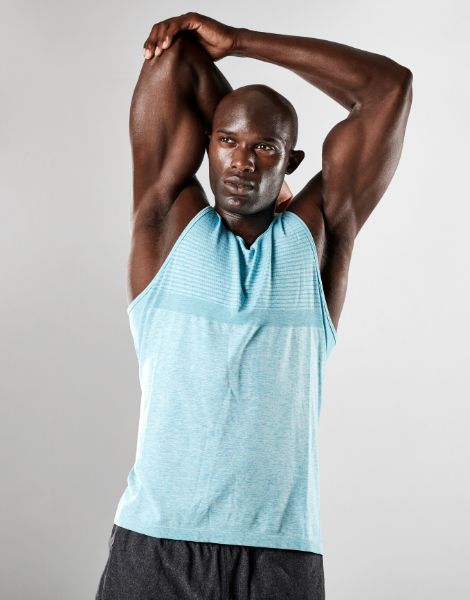 6) Be The Dashing Fitness-Freak In A Hoodie
Want to go incognito during workout while looking stylish? Well, hoodies will allow you to stay aloof and concentrate on your fitness regime without having to talk with everyone you come across. Just pull the hood over your head and plug in your headphones and you are the cool dude of the hour who's too busy doing his own thing. Pair your favorite hoodie with sweatpants and take a gym bag to finish your sassy undercover gym look!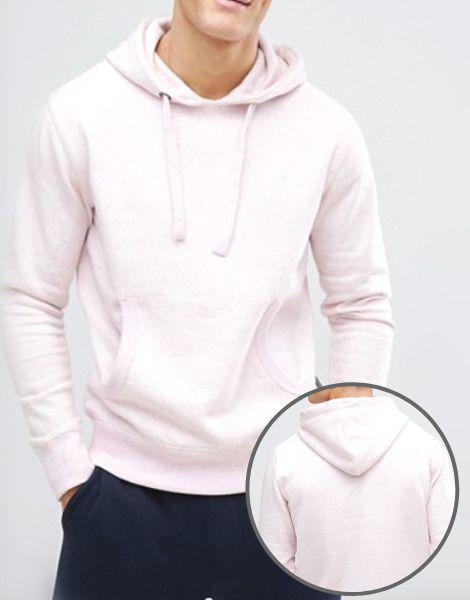 7) Work Your Legs In Athletic Track Pants
Want to carry out your leg exercise with convenience? Then, choose a smart track pant or bold performance jogger to run, jog or indulge in leg workouts at the gym without any bother. Such spandex-crafted pants will enable you to workout efficiently while wicking off sweat and providing ventilation for your utmost comfort and good feel.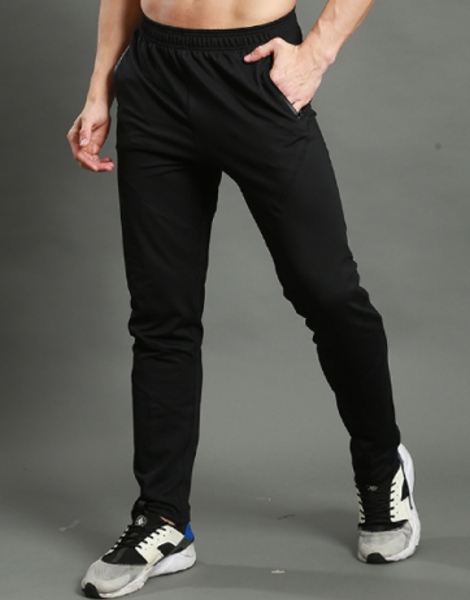 As a retailer willing to stock up current gym wear for men, you must acquaint with a top-rated gym apparel manufacturer. This well-known activewear manufacturing unit with an extensive wholesale workout clothes catalog will provide you trendy tees, tanks, wholesale tracksuits, shorts and other macho menswear that are tailor-made for gym workouts.