5 Tips For Gym Clothes For Men That They Need To Remember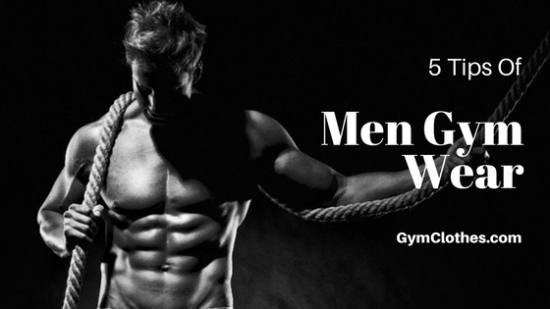 After reading innumerable articles about what to wear to gym, by now you must be pretty acquainted with the idea that gym clothes matter a lot! Yes, they are going to get sweaty and stink (especially if you do not wash them regularly), but they are important. From the most stylish man standing to the real fitness-obsessed stud, everyone knows that gym clothes are essential for they determine how your performance will be.
But is it all about just wearing the right clothes? Well, there are certain etiquettes (yes, there is actually a long list) that we all need to stick by. It is not difficult to comprehend. Including the complex enigma that gym clothes for men represent, the list is focuses on how you can enhance your performance. To help you understand it better, read on and be the real man in the gym.
Tip No 1: Wear Moisture Absorbing Clothes
The first tip is self-explanatory, metaphorically speaking. If you don't want to feel sweat creeping up in all the wrong places then make sure to pick an apparel that can wick moisture and keep you from feeling grossed out. Workout clothes are designed to absorb the moist and help the cloth dry fast. Lightweight t-shirts are always a great choice, while you should always refrain from picking heavy cotton t-shirts for they contribute very little to wicking sweat.
Tip No 2: Comfort Over Fashion
We all are a bit (okay a lot) conscious about the fashion front. But that does not mean you need to give up on comfort. As mentioned earlier, it is very important for you to be comfortable as your performance depends on that. Finding a balance is the key to reap the most from your workout session. Make sure that the clothes fit you perfectly, neither too tight nor too loose. Your clothes should not obstruct your movement. The cloth you are wearing should lend a soft touch against your skin. Choose the materials carefully. It is all about letting technicality win over trends for once!
Tip No 3: Use Deodorant And Carry a Towel
It goes without saying that towels are the most important accessory you will carry inside a gym. To protect yourself from getting covered with sweat from others, and letting your sweat pose a major threat for you, use a towel! It is a mandate, not a request! And use deodorant, in copious amounts. The use of fragrance suppresses that stench that your body might produce. Thus, a towel and any kind of fragrance is a must.
Tip No 4: Your Shoes Matter
If you are a beginner you might not understand the significance of the footwear in gym, but all pros know that your footwear is of pivotal importance. Flip flops and sneakers are not constructed for the gym, so keep them away from the gym. The gym shoes are specially designed to protect your feet from any sudden shocks. They also have slip resistance, which prevents accidental slips and falls. Thus, make sure that the pair you are picking is offering practicality before investing in it.
Tip No 5: No Accessories Is The Accessory You Need
Those cool gym chains are not made for gym (just an FYI). Wearing any accessory to the gym is the single most stupid decision you can make. It is unsafe and obstructs your performance. Wearing rings, neckpieces or any other such bling when working out does not really make sense. So keep them for after the session.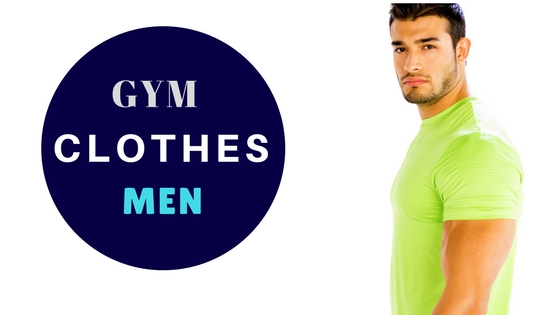 So make sure you apply the tips to your regime henceforth, and get the best out of it. Gym outfits for men are available with many prominent manufacturers who have a wide range of catalogue on display. From t-shirts to track pants, hoodies to jackets, the options are varied. Retailers who are interested in buying them can register with them today. Massive discounts are available when bulk purchase is made.
Audio Version :