3 Printed Motifs That You Can Use On Your Fitness Apparels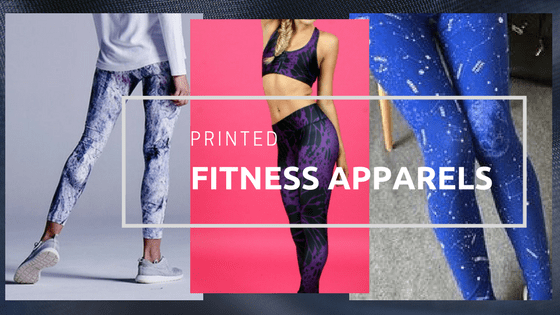 The trend of prints has once again surfaced in the fitness-fashion industry. Most of fitness apparels are being given a makeover, based on the motifs. But what motifs have made their way into the circuit? Which are the ones that have already gained popularity? Keep reading to find out the motifs that complement the fitness theme while standing out with their charm.
Soft Floral Prints
Soft floral prints mean that they are romantic, floaty and emphasize on softer side. Perfect for yoga sessions, the print signifies the need of slow movements in life as well. The bright floral prints combined with soft summer shades are easy on the eyes and looks graceful. One thing to notice about the floral prints is that they don't come in excess, leaving enough space on the different blank fitness clothing for textures to come to play.
Slogan Prints
Statement tees have become more and more popular with every passing year, all over the world; and show no sign of stopping anytime soon either. Mostly seen on t-shirts, in recent times, the trend has extended to pants and sweaters as well. You can use some catchy quotes or lines to embellish the otherwise plain piece of clothing and add that dash of fun to it. Most of the slogan prints are used on light backgrounds to give it a more stand out status.
Rainbow Prints
The multicolor rainbow print trend will practically off-set the spring of 2018. Be it in stripes or checks, slogans or floral prints, the rainbow print trend is one in whole. For the trend to qualify, you need to have at least 5 colors on the outfit. In short, it should look like a rainbow. The motifs can be different, but it is the play of the shades and textures which sets this particular trend apart from the rest. All blank fitness apparel would look great in the multicolor shades of the rainbow and stand out.
So what are waiting for? Give your gym clothes the sweet boost it deserves by adding the latest printed motifs to them. Reputed fitness clothing manufacturers have several garments like t-shirts, leggings, shorts and jackets that can feature the mentioned prints. Retailers who are interested to make a bulk purchase of the same can register with the manufacturer online. Massive discounts are available for bulk buyers.
AUDIO VERSION :
VIDEO :