Workout Clothes For Women That Are Apt For The Gym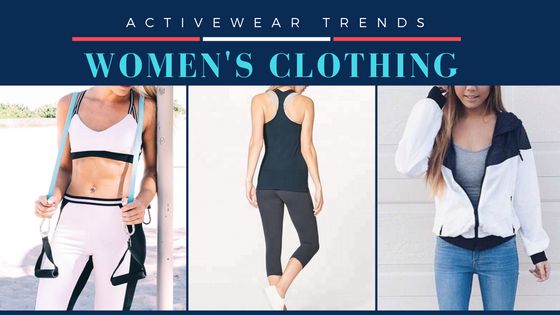 While the gym isn't obviously a club or a fashion show, wearing the right clothes can benefit you in the long run. It can help motivate you and feel more comfortable while you're burning out the sweat. Gone are the days, when women's gym clothing was all about wearing men's clothes cast offs. Nowadays women's fitness clothing wholesale manufacturers have come up with new technologically oriented clothing so that they can feel confident while working out without any kind of distractions or uneasiness. The modern gym clothes are workout appropriate yet feminine. Hence it is important to invest in such type of clothing that can help women achieve their fitness goals.
A Supportive Sports Bra
Before you start purchasing tank top, you have to first choose the right kind of sports bra for your workout. For this you have to consider a few important things. Firstly, if you're heavy chested then choose those bras that have a wide waistband and straps. These help to provide proper comfort during the workout and evades the occurrence of backpains. Purchasing a well-fitting sports bra can make a lot of difference between a pleasant workout and an hour of misery. Sweat wicking material works best when it comes to purchasing the right kind of sports bra as it will help evaporate the moisture from the body and eliminate the damp feeling.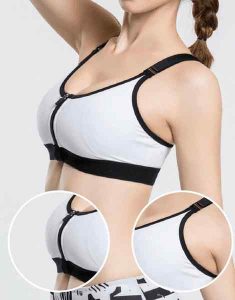 Select Fitted Tops
Tank tops or t-shirts are best exercise clothes for women while working out in the gym. You can either choose the compressed skin-tight ones or the slightly loose ones (not oversized). These are not only perfect for the gym but for outdoor activities as well. Clothing made up of nylon and polypropylene are the best as these performances oriented and have excellent sweat wicking qualities that makes it suitable for an hour of intensive workout.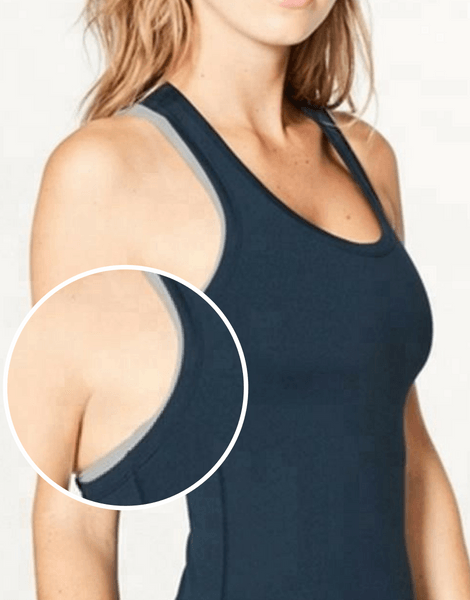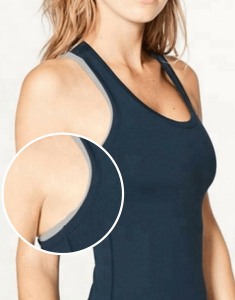 Choose The Correct Bottoms
Women's workout bottoms range from leggings to shorts to compressed capris. Each has a specific role to perform for different types of exercises. Therefore, it is advisable to choose the bottom wear accordingly. A good quality bottom wear won't stretch out after a few washes similarly the colors wont start fading as well. Thus, select the pieces that are made with the appropriate fabric quality. Purchase different styles and wear them to the different types of activities that suits them.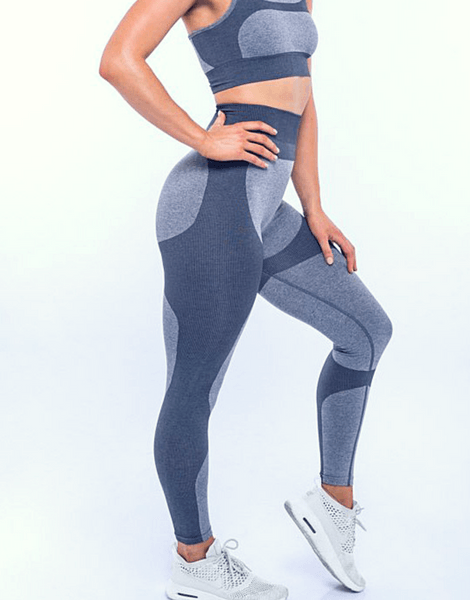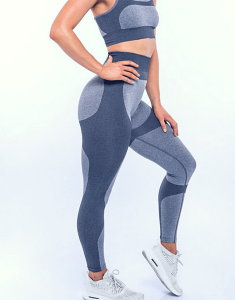 Proper Footwear
Footwear is one such thing that women mostly don't pay much attention to. Hence, Choose the right footwear for the kind of activities you're doing. Running shoes aren't suitable for aerobics classes, similarly, cross trainer is meant for marathons or any such kind of activities or training. Another factor is the shape of your foot. Whether you have a flat foot or a nicely arched foot, either way you have to invest in the correct type of shoes that will provide you with proper support.
Therefore, when it comes to investing in a proper pair of workout clothing, make wise choices as these are like investments that will benefit you in the long run. Manufacturers of wholesale women's workout clothing are producing performance pieces that retailers can have a look at and order according to their bulk needs.
AUDIO VERSION :