Step In, Step Up: 5 Tips For An Active Lifestyle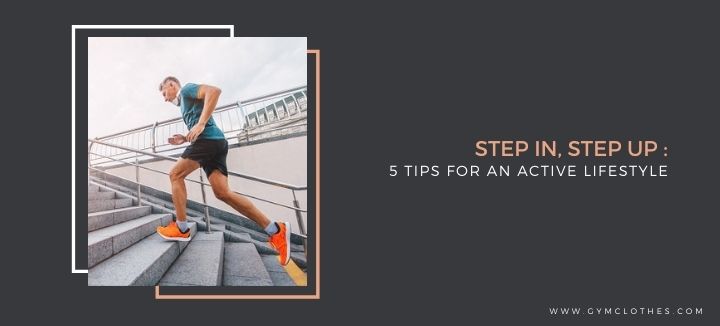 If you had a do-over in your life, would you have lived an active lifestyle instead? The good news is you don't need to have a do-over to begin living proactively and healthily. You can start doing it now. But what does it mean to live actively?
Living an active lifestyle means grabbing any chance you have to exert physical movements and efforts to avoid being sedentary. While you need to invest energy, effort, and even money to commit to this lifestyle, you'd, however, reap the rewards of having a healthier and stronger body. With physical efforts, you can acquire the ideal weight you wish for and avoid visiting the hospital frequently.
All these benefits are within your reach if you apply the following tips and start living actively.
1. Keep Moving
Physical activity could reduce the risk of developing several health issues. You can find ways to integrate physical activity into your schedule, no matter how busy you are. Exercise isn't the only form of physical activity as any type of movement can count as one.
For instance, you can take the stairs on your way to your office floor instead of riding the lift. Or maybe you can find some time to swim during the weekends. Even dancing with friends and taking a hike in the nearest park are activities that would make you stay active.
These are all good for your body. And if you have a sport you love to play, especially if it's a physically active one, it could also serve as your exercise. As long as you're aware of your limitations, you can schedule your physical activities efficiently and still find time to rest.
2. Add Walking Into Your Life
Doing more walking is a simple way to get more active. So try to look for ways to increase the time you spend walking. For instance, take the time of day to walk your dog around your neighborhood. Or maybe you can walk to your office if it's just 15 to 30 minutes away from your home. Another idea is to take a stroll around your workplace after having lunch.
There are many ways you can add walking into your daily routine. There's no need to have this debate about walking vs running. As long as you find time to do either activity, your body would thank you for that.
In case it's necessary to drive your way to your workplace, intentionally parking your car a far distance away from your office would force you to take a quick hike to your building. This would be an automatic workout session in the morning and also in the afternoon when it's time to go home. To make it more challenging, you can set the number of steps you intend to walk in a day. There are step-counting apps you can download to your phone or smartwatch to help you with this.
3. Insert Workouts In Your Routine
After you've incorporated walking and engaged in many physical activities, you can extend more of your effort by performing daily exercises. Begin scheduling workouts every week when you have some time left over from your hectic day. With the right workout apparel, you can perform various exercises.
You can always have a quick sweat-out session in the morning or after work before you hit the sack. Develop a habit of exercising regularly. You'd be able to create a routine if you exercise at the same time and place each week. However, make sure to begin slowly and accelerate your workouts gradually.
4. Engage In A New Hobby
Learning a new hobby is never too late. Not only would this spice things up in your life, but it would also impact your fitness goals positively. The best way to live an active lifestyle is to do what you love. Choose a hobby that makes you feel excited and cheerful. You can change and boost your mood when you have a new hobby to learn and look forward to.
5. Participate In An Event
You can stay motivated as you make the transition to an active lifestyle by participating in any event. Consider training for an event that's challenging but within your reach. This can be related to a hobby, or it could be any competition or challenge that would require your commitment to physical training. For instance, you can sign up for an overseas marathon that's worth traveling for, join a running race, or be a member of a local sports team. Whatever event you choose, you should try to make efforts to commit to it entirely.
Conclusion
Keeping an active lifestyle can be learned at any time. But now's the best time for you. You can begin with baby steps, like taking advantage of opportunities to move, walk, or run often. You can also do exercises or attend an event and start a new hobby. What's even better is if you can encourage your friends and family to join you in your fitness journey so everyone around you can enjoy a healthy and active lifestyle.