A Pair of Light Grey Shorts Can Add Versatility to Your Closet with Panache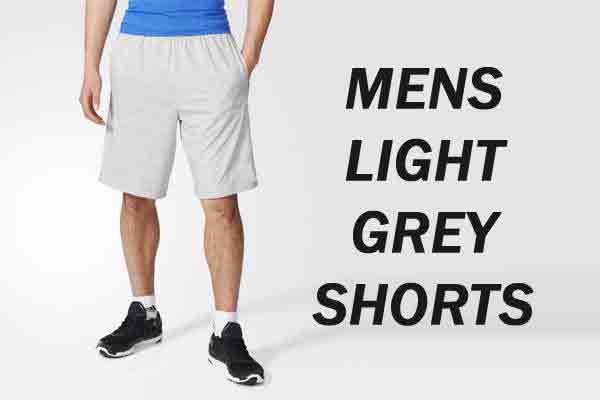 When it comes to men, the options of looking fashionable are supposed to be very limited. This is the reason, why they need to experiment. A one single gym clothing item must be versatile enough to help a fashionable man go to different places, carrying a number of style quotients. Similarly a grey athletic short can be your ultimate casual and funky dressing option, and help you get the right amount of flair and verve, with relaxed vibes for the gym, parties, and casual errands.
Comfortable and stylish, the shorts come with an edge which makes them very dear to the men, and one will find no man without having grey shorts in his wardrobe.
Here are some occasions where this grey shorts can accompany you.
The Gym Classes
For the summer shenanigans at the gym, feeling light and comfortable is important, and the muscle tee in dark color like black, blue or maroon can be teamed up seamlessly with the grey shorts, This can be a very funky look, and as you bare open your toned legs, the muscle tee also help you show off the gym ready chiseled chest and bulging muscles.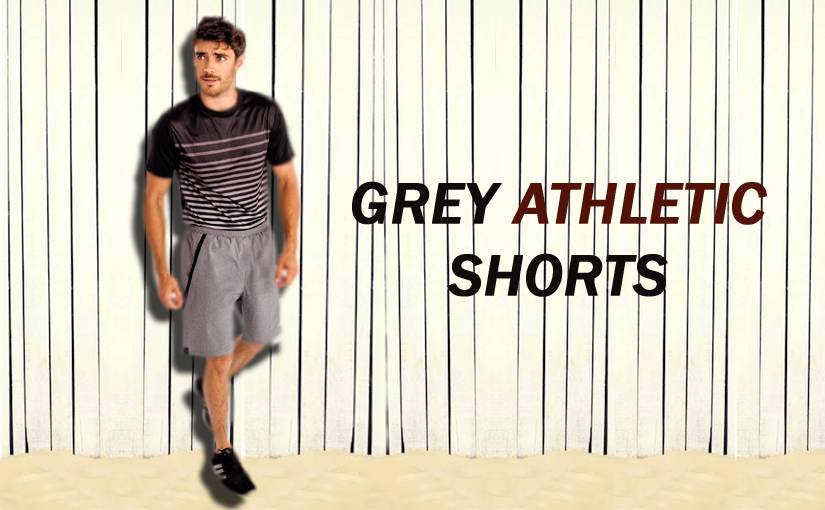 Beach Outings
For the beach outings, the mens light grey shorts can be very useful and a cool dressing option for you. Preppy and soothing to look at, this one comes in a very breathable cut, and you can team it with a light weight tee, or with nothing if you have plan to take a sea bath. Of course, the wayfarer sunglass will add to your dash of panache!
Party Night Scenes
The pool parties, or the night around the town scenes at the pubs, looking good matters on this occasions. Thus, you need to be very careful about the outfit, and for some innovative and novel stance, the grey shorts can be tried. Team up a graphic printed tee with this grey shorts, and layer this with leather jacket, a chambray shirt, or a bomber. This can be a preppy look for the evening, and dancing at the dance floor becomes more comfortable and convenient. Make sure to wear a dark and bright colored clothing counterpart which will add poise to the soothing light grey shade of the bottom wear.
Airport Style
While traveling, the airport has become no less than a ramp show. Hence, be confident in wearing the mens grey athletic shorts, which can be worn with bright or dark colored polo tee, and if it is cold, then the varsity jacket or windcheater can come to your rescue. The elegance of polo teamed with funk of the shorts look very vivacious, and lends a unique balance to your fashion statement.