How To Setup An Activity Place In A Limited Space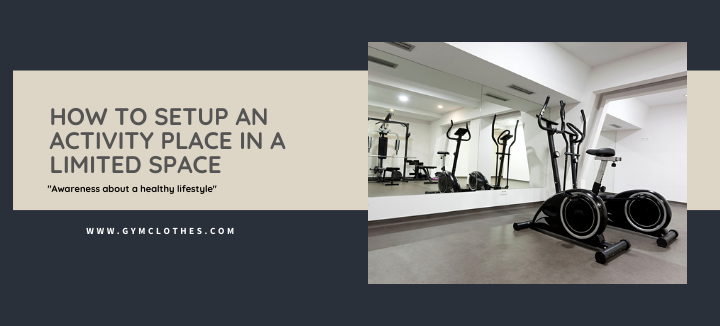 In this fast-paced world where everyone (willy-nilly) is in a kind-of race, maintaining an optimum work-life balance seems like an impossible feat. However, the notion is gaining popularity due to increased awareness about a healthy lifestyle. Corporates are progressively investing in the well-being of their employees. Office gyms, fun, and gaming areas are built to break the employees free from their dry-mundane work routine and take a creative break. These measures effectively boost employees' creativity and productivity.
Either you are a sole trader or just started a new venture, make sure to design an activity place in the office to encourage a healthy lifestyle. You don't necessarily need to have a huge area to design an office gym. Here is what you need to know about setting your own home gym or office activity area in a limited space.
Why Should You Have a Gym in the Office?
Making the office a fun place for the employees is good for workers as well as the company. Several studies have been carried out to prove the point. And the results support the idea of a fun workplace. Some major benefits of activity area in the gym are:
Creative recess and mini-breaks are important for employees to work at their full potential.
Setting a trend of office work out can help workers maintain health and stay in good shape.
Activity areas promote employee collaboration and create a friendly work environment.
Working towards the betterment of employees reflects your company values, thus attracting more clients.
It leads to a considerable decrease in sick leaves and overall absents.
How Can You Set Up a Gym in the Office?
Are you a compulsive worker and find it hard to take out special time for exercise? But don't want to gain extra pounds for staying in front of the screen. Here is how you can build your own home gym in the office and utilize your work-time to work out. (Sounds exciting, right?)
We will cover the sole traders and entrepreneur's gym ideas here. Let's start building a home gym.
Select a Space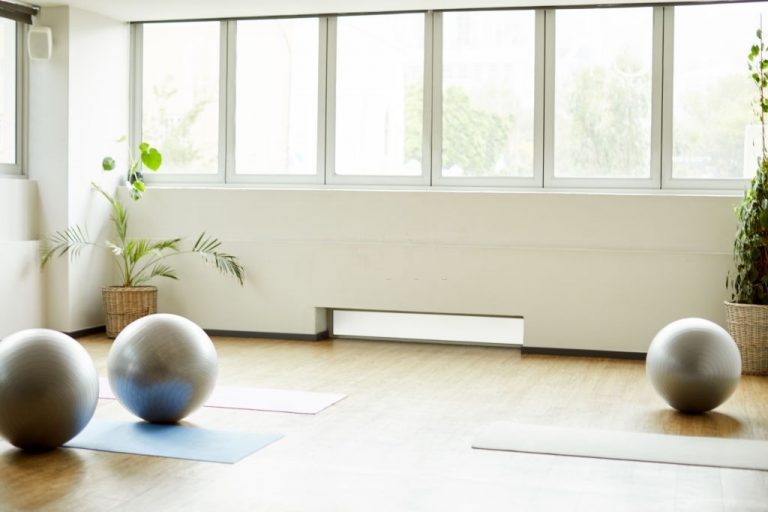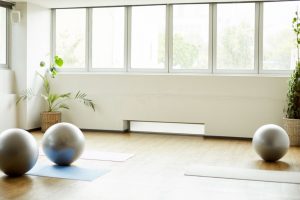 The first step in building your own home gym is deciding the place where you will set up the gym equipment.
The main purpose of a gym in the office is to provide an instant and easy workout break. So make sure that the gym is close to your workspace, preferably in the corner of the same room. Try to pick a corner that is rather quiet to help you meditate as well.
If you have some outdoor space with your office, a terrace, or a window deck, you can also set up an outdoor mini-gym.
Get the Equipment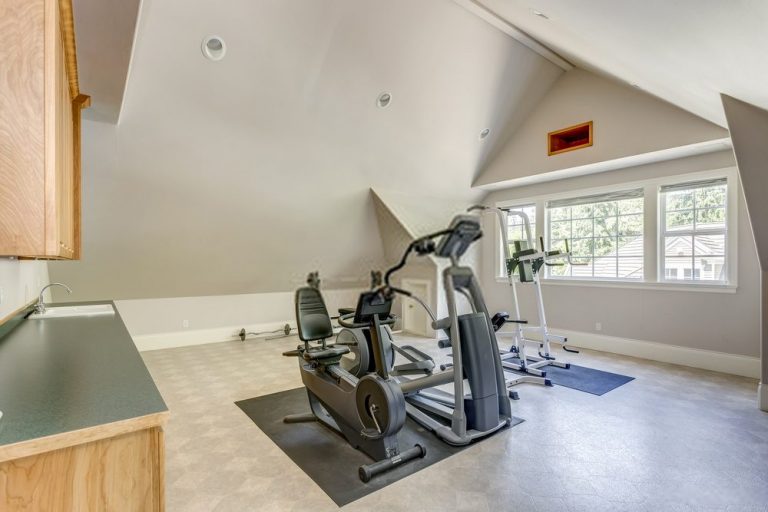 As you are setting a space for your own requirements, the machines or equipment you are going to invest in should correspond to your exclusive health requirements. If you want to focus on your belly fat, get a machine particularly made to put stress on the abdomen muscles. And if you want to strengthen your body muscles, acquire some weight training gear.
Stock it With Gym Supplies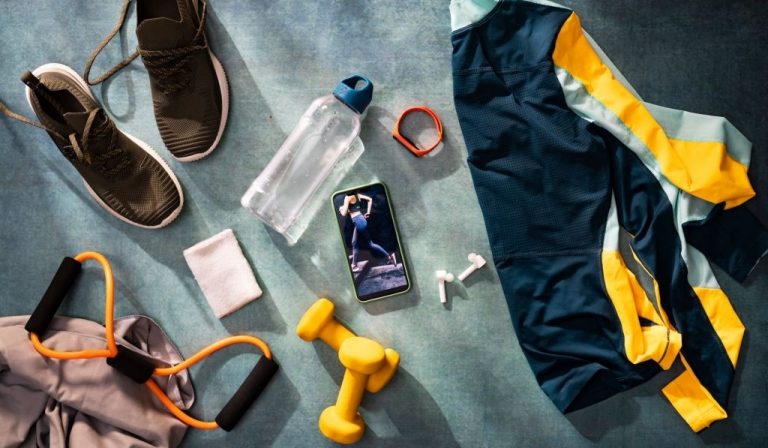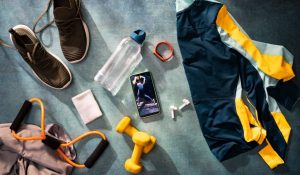 The home gym is, generally, set up in a limited space so don't go overboard with gym supplies. Just understand your needs. Invest in the right equipment and set the gear in your workout corner. Don't forget to hang a gym wall mirror in your activity area to track your progress.
Once your small office gym is ready, hit it!
What are the Essentials for Setting up the Office Gym?
The idea of setting up a gym in a small space is quite fascinating. Just the right equipment, a corner, and a fine workout regime, and you can kick off the long-procrastinated sweat sessions in your office.
So what exactly do you need to set up your own home gym? As you are not building an advanced gym area, it would only require some basic and a little investment. Even though you can stock your gym with advanced machines (that enable you to do all types of exercises) we will keep our discussion basic and general. Here is a list of gym essentials you will need.
Exercise Mat – A Basic Workout Essential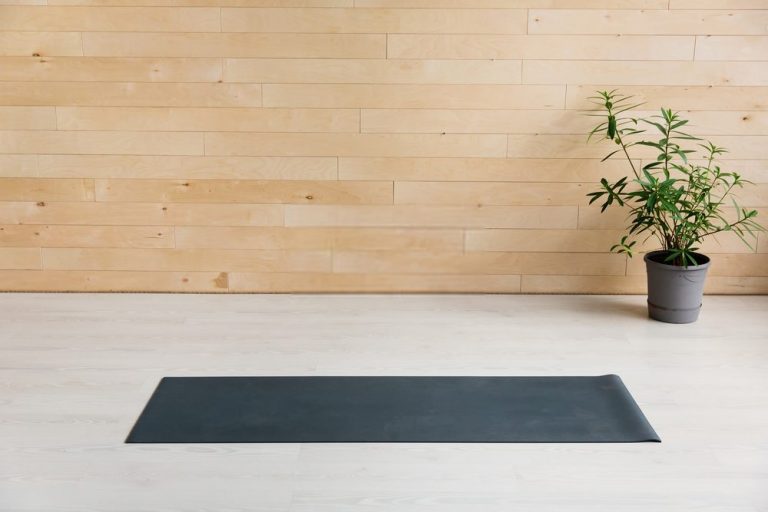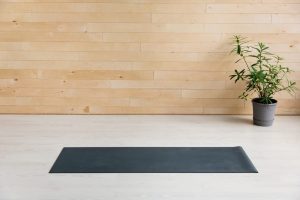 No matter how big or small a gym is, exercise is a basic element. It's quite an inexpensive and functional item. It makes the sweat sessions super convenient. You can also go for cushioned mats for a more comfortable exercise space. Exercise mats usually come in 10$ to $15.
Put the mat down in your exercise corner.
Fit Balls – To Make Workout Fun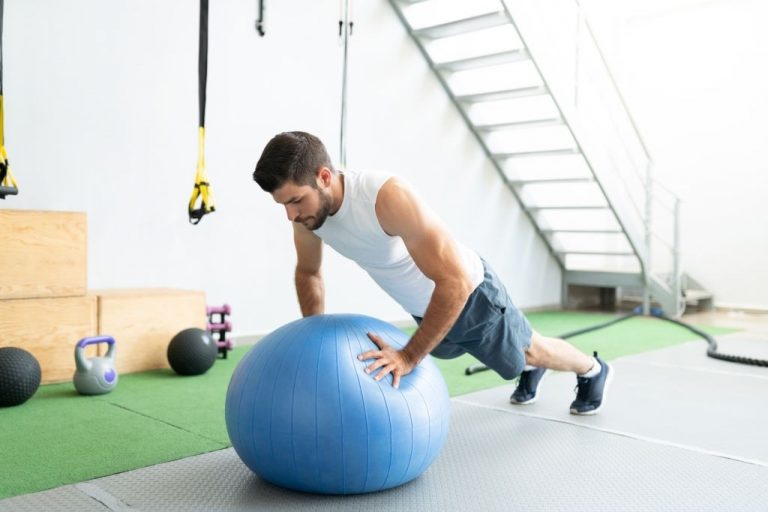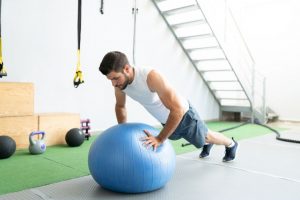 How about adding a fun factor to the office gym?
Physio balls or fit balls is one such gym accessory. The exercise balls are visually appealing and make workout sessions fun. They are an all-rounder gym accessory and enable full-body workout. The fit balls come in different sizes and colors. They help you stretch the stress away. Just take a break and relax your body muscles with some super-cool stretching exercises.
It's an inexpensive, multi-purpose gym accessory. You can get fit balls in the $15 to $50.
Fitness Mirror – To Monitor the Sweat Sessions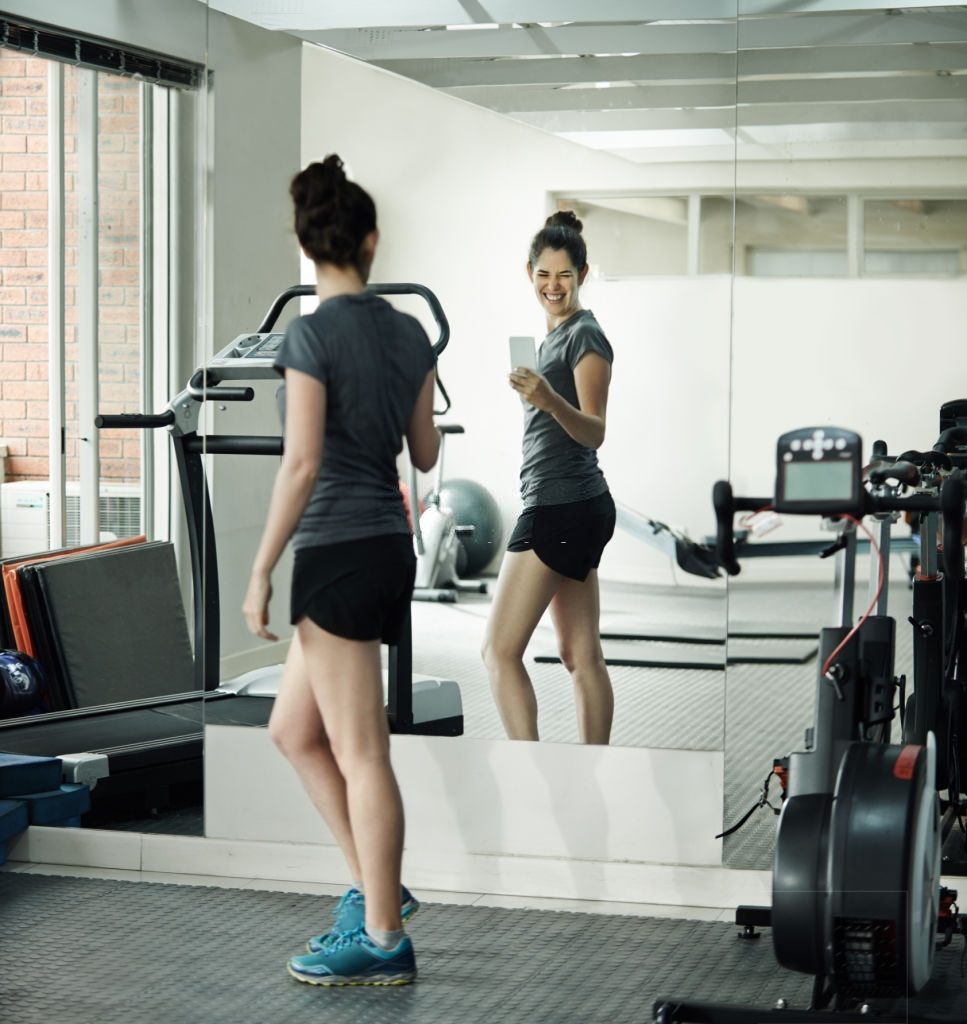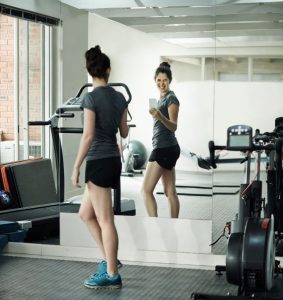 Never underestimate the power of mirrors in gyms. Be it a mighty commercial gym or a small home gym, fitness mirrors are a basic necessity. You can effectively enhance your small exercise sessions by keeping an eye on your posture and moves.
Although the price range varies but for a limited space home gym, you can get quality fitness mirrors under $100.
Resistance Band – An All-Purpose Fitness Tool
Resistance band is another functional and inexpensive addition to your home gym. It doesn't take up any space thus a must-have for a limited space gym. From simple to advanced exercises, resistance bands help carry out each practice with ease. You can challenge your stamina and build some solid muscles with this simple gym tool.
These are super-simple and compact gym equipment for a super-optimized and refreshing activity place. You can also add some other gym equipment that won't take up too much space like cardio gear, foldable treadmills, or exercise bikes. Add one or two dumbbells to top it off and set up your mini-gym instant-relaxation area.
Set Up and Build Up!
Hit your home gym whenever the workload haunts you and freshen up your mind and body with some basic stretching exercises. Get an instant boost in creativity by taking a workout-break and build your strength.