Fitness Leggings Worth Investing In This Year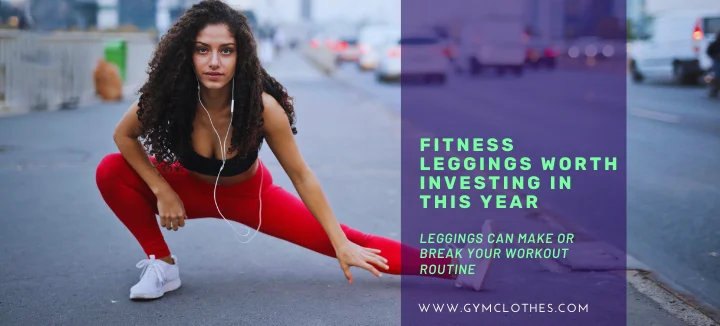 Whether your New Year's resolution is to work out more or just to relax on your couch, a good pair of leggings makes all the difference. These modern legging pieces are anything but boring. Not only super stylish but these are functionally dynamic as well.
Therefore, retail business owners can invest in the best assortment of wholesale fitness leggings that is incorporated with such qualities. So, wait no more and read on the blog below for the same!
A luxe knit legging is perfect to lounge in during this time of year, especially when you're working from home and not moving around much. You can wear yours layered under sweatpants or alone with an oversized monochromatic sweater for a cozy yet chic head-to-toe knit look.
The stylish stirrup leggings are soft, flattering, cool, and n last through about a million washings. You really don't have to be a professional ballerina to pull off these leggings. These are equally great for yoga and Pilates.
If you have a petite body type then it might be a struggle to find a pair of running leggings that don't need to be cuffed three or four times. However, you can opt for exclusive cropped capri leggings designed by the manufacturers that are size inclusive and engineered to sculpt and fit like a glove.
Most of the women prefer high-waisted leggings when it comes to real life and workouts, especially when they hold you in the right spots and are very comfortable. These are in fact not only great for your aerobic routine but is perfect for pulling off the oversized blazer look.
The metallic mesh and leather leggings are the ultimate statement piece. Dress them down or wear them on a night out with a chic tunic and barely there sandals. These patent-leather leggings with mesh details will really give your outfit an effortless edge.
Find the best assortment of wholesale workout clothes at the online store of a popular manufacturer in USA. All you need to do is browse through the expansive collection and look for the MOQ of the products you wish to invest in for your store's private label activewear collection!