A Woman's Guide To Gym Clothing And Footwear Sizing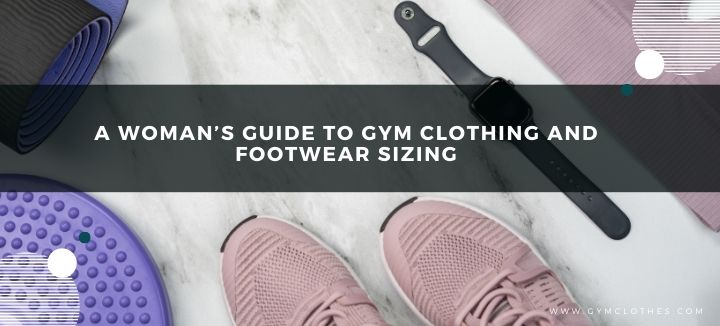 It's crucial to choose activewear that can offer support for your body, especially for women. Clothing that can limit your movements or cause you discomfort could very much hinder your performance—ones that match your activity and body, however, will definitely be advantageous. For instance, a good sports bra can cut the bouncing motion by half. This prevents sagging and complications from developing in the long run according to Dr. Joanna Wakefield-Scurr, who specializes in the science of sports bras. Studies have also proven the effectiveness of compression wear, as it increases circulation and blood flow to the heart.
Learning about the different features and benefits of workout clothes will be helpful, but all the possibilities can easily leave you feeling overwhelmed. Don't worry though, as here's our guide to help you pick out the perfect activewear.
Sports Bras And Tops
Check the support: Depending on your cup size, bras offer different levels of support. Shelf bras are found to work best for smaller cup sizes, while encapsulation bras with individual cups are better for women with cup sizes above B. Also look at the different types of straps, as this affects a bra's support. Racerback-style bras are cinched in the back, while shoulder-strap bras have wider elastics and are usually adjustable. The latter type is best suited for bigger cups, ensuring a more even distribution of weight.
Choose your ideal bra style: A pullover style allows seamless and reliable support because of its snug fit. Bras with back clasps are more suited for larger cups. The clasp adjustment can provide versatility to the tightness of the elastic band at the bottom. This can prevent chafing and keep the bra from riding up.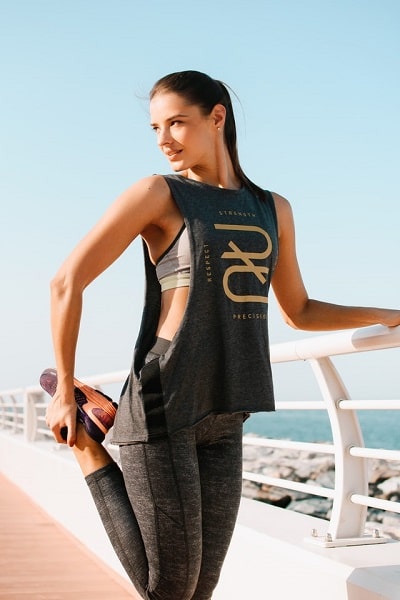 Shorts And Leggings
Know the perks of compression: What you don't want is clothing that gets in the way of your movements. Loose pants aren't advisable for an activity like biking, as the moving fabric could lead to injuries. For exercises that require precision movements like Yoga or Pilates, fitted leggings will be your best friend. In our feature on leggings, we highlight the garment as a reliable and timeless option. Compression leggings can feel as comfortable as a second skin while also improving your power and endurance.
Research moisture-wicking fabrics: Bamboo and Tencel are great sustainable choices for moisture-wicking garments. These fabrics contain small fibers that give them their quick-drying, breathable, and anti-static nature. Besides the above, polyester and nylon are also commonly used sports fabrics that are stretchable and fast-drying.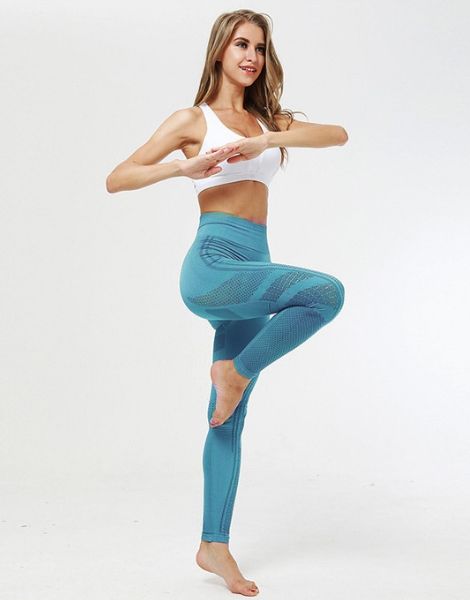 Footwear
Know your size across brands: Before buying, you need to know how to calculate your sneaker size, and be aware that sizing isn't the same across brands or even genders. For instance, if your feet fit men's Nike sneakers better, you need to subtract 1.5 from your women's shoe size to get your men's size. A woman with a size 7.5 in Nike shoes will need to wear a men's size 6. This can get a little confusing with the sheer availability of brands and models, so the best thing to do is to head over to your local shoe store to find the perfect pair.
Prioritize safety and comfort: Not every snazzy sneaker out there will be the safest—choose footwear with good ankle and heel support and match your choice of shoe to your activity. Good running shoes like the New Balance Fresh Foam Tempo or the Adidas EdgeBounce can lessen the impact of your step and cushion the foot from heavy landings, perfect for cardio or jump rope workouts. And for weight training, flat-soled sneakers like Chuck Taylors or Vans are actually more ideal. Doctor of podiatric medicine, Monara Dini, explains that these shoes give you more stability on workouts like squats, bench presses, and deadlifts, which is crucial in injury prevention.
Knowing that you're wearing activewear that's catered to your needs and supports you perfectly can motivate you and give you the boost you need to push your limits. Keep these tips in mind when you're adding to cart, and you're sure to benefit from your activewear investments during your next workout session.