A Quick Guide To Perfect Yoga Clothes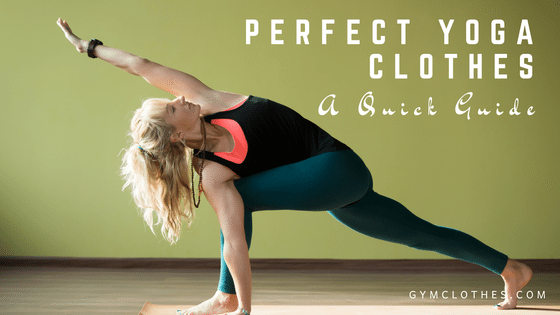 Choosing yoga clothes is not rocket science; but, uninformed decisions while picking the right options can certainly take a toll on comfort through practice sessions. So, here is a small list of suggestions that can help you land with yoga wear you won't regret spending your money on…
Start With Proper Yoga Clothing Brands – This is perhaps, the easiest way to buy the best yoga clothes. Besides mainstream brands, there are many affordable private label yoga wear collections that offer attractive and functional options that are designed to aid better performance. With these brands and private labels, you will not have to look specifically into the nitty-gritty like fabric compatibility, stitches, yoga compatible designs etc.
Start With Choosing Clothes That Match Your Size – This is one of the biggest mistakes that people make while choosing fitness clothing per se. Choosing a size too large will never aid greater comfort, nor will a size smaller make you look more in shape. Selecting the right size is the only way to maintain flexibility and comfort at its best. Private label sportswear manufacturers these days, offer all sizes and that too with perfect body-type compatibility.
You Don't Have To Bare It All – Ancient Indian yogis wore bare minimal clothing while practicing yoga not for any other reason but to ensure that flexibility of their joints was not compromised in any way while practicing the highest form of the discipline. If you on the other hand, have only commenced your practice or may be at an intermediate level, it is alright to not bare it all right from day one.
Certain practices like Bikram Hot Yoga may require minimal clothing; but if you are into just the basic practices, normal comfortable yoga wear is perfect for your purpose.
Compression Wear Could Be A Good Idea – Compression wear has literally become a staple with almost all private label fitness apparel manufacturers and mainstream sports / fitness brands for reasons that cannot be denied. Optimum compression levels can improve blood flow and support your hips and other joints while you carry out difficult stretches and other yoga postures. Therefore, it is always a good idea to have the right compression wear as a part of your yoga wardrobe.
Material Is Important – Yoga clothes these days are available in a number of different materials ranging from polyester mix to pure cotton, bamboo and more. Each of these has its own share of properties that may or may not be compatible with your skin. Therefore, always take a very close look at the materials even if you are buying from the best of brands.