5 Gym Fashion Trends That AREN'T Really 'Trends'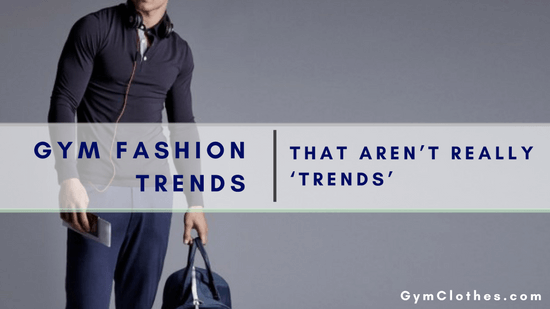 Jeweled in good words, in any top publication, you read just how unique the new range of gym apparel online from certain brand is, and you blindly believed it to be the new fashion trend.
This is a common scenario today-at least in the Athleisure wear segment. Consumers are served outfits in the name of 'trend' that are straight-up outrageous and daft. Oh how sighly has the industry accepted lululemon as its mainstream attraction with its sales still soaring high. You could still see few 'experts' fuming over it.
With the help from experienced trainers and fashion designers, here are 5 gym fashion "trends" that you should save yourself from:
1. Men's Sublimated Joggers
Joggers are still racing to the very top, with men across the world still in the mix of craze and awe for these bottoms. They are casual, comfortable and everything a regular dude can ask for. However, wearing the excessively colorful variations of joggers to the gym is taking this thing a tad too far, don't you think? It's not being bold, it's inanity. Want bold? Go for 3 HIIT in a row.
2. Denim Tops
Who doesn't love denim!!! A piece of fabric that has defined machismo for generations, they are the go-to for every young women and men. But carrying forward this obsession even to the gym, nah! Yes, you might manage to look stylish, but if it doesn't bode well with the overall environment, it's of no use. You would trade much better with a normal t-shirt – both on look and performance-end – than a denim top.
3. Scoop Neck t-Shirt For Men
You don't have a muscle-y chest and shoulder. And even if you have, putting them on display in obnoxiously tight and shallow t-shirts doesn't sound an appealing idea. So men, give up those scoop neck tees. It was never really a "trend". Invest in right gym clothes online.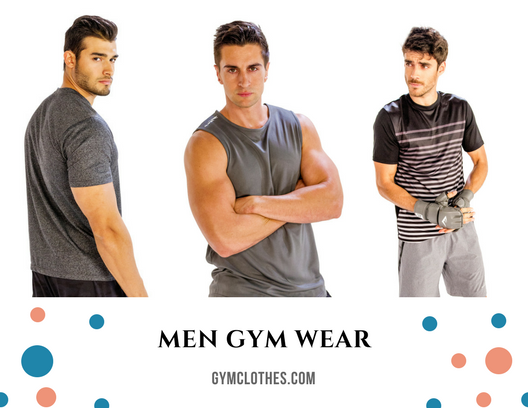 4. Pajamas
It's tight slap on the face of serious gym-buffs who treat working out as a type of lifestyle. You waltz in in your pajamas with that unnecessary swagger, treating all these as a joke-you're likely getting on many people's nerves. Besides, if it isn't your home, your regular pajamas don't look good anywhere. Gym pants, with no alternatives, are a must to perform well in your regimen.
5. Baggy t-Shirts
"Oh wow, it looks so cool"-said no one at the gym to people in baggy t-shirts. You might have managed to pull those baggy tops in parties and shopping malls, but you can – and shouldn't – at the gym. It looks weird of all. Plus, it also creates obstructions in your workout.
These are 5 gym fashion "trends" that aren't really a trend-not at least for people who hit the gym to get fit and healthy. Go for the right gym clothing to perform well and look better (and normal). Find gym clothes on sale and make your purchase today.
AUDIO VERSION :