4 Tips To Look Stylish In The Gym With Trendy Workout Clothes!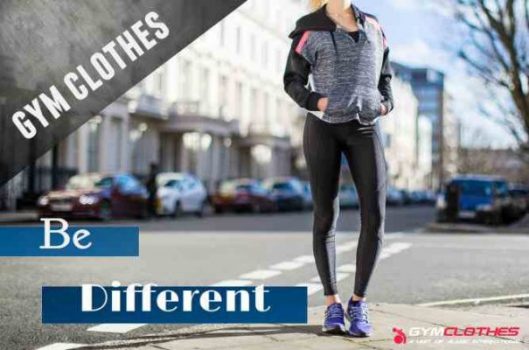 Gym is no longer a place where you can afford to look boring. With a wide variety of workout clothes coming in the market, you have wide range of options to choose from when it comes to stylish clothing for gym. If you still think that the other folks in your gym look more chic than you, then here are four tips to look better in the gym.
1. Choose A Great Sports Bra To Compliment Your Workout Clothes:
Sports bras are meant to enhance the appearance of your bosoms. So, do not eliminate them from your list of workout clothes. The right size of sports bra will enhance you curves and will neither be too loose or too tight on your skin. The flexible sports bras support the breasts muscles and prevent any sort of injury which can be caused by the excessive jerking.
2. Flexible Gym Shorts Are A Stylish Fitness Clothing Option:
When you are heading towards the gym, the flexible shorts can be the ideal choice for you. The best quality shorts have moisture-wicking capacity and can ensure the maximum comfort of the wearer. Lots of options are available in colours and designs from which you can choose the one you like.
3. Sublimated Jackets Are The In-Thing In Activewear Fashion:
No denying that sublimation is ruling the gym wear fashion. So, a sublimated jacket is a must in your wardrobe if you are a regular gym gear. Available in multiple colors and patterns, these jackets can simply enhance your style quotient in the fitness center.
4. Use A Nice Tote Bag To Carry Your Workout Clothes:
A nice tote bag can simply compliment you shape apart from carrying your gym essentials. Pick a tote bag that will match the colour of your active wear and see how stylish you look. Tote bags are easy to carry and lightweight bags which can be perfect for your gym.
So, now just get ready to flaunt a chic look in your gym with the above tips.
Audio Version :