How Are Women Donning Their Tracksuits?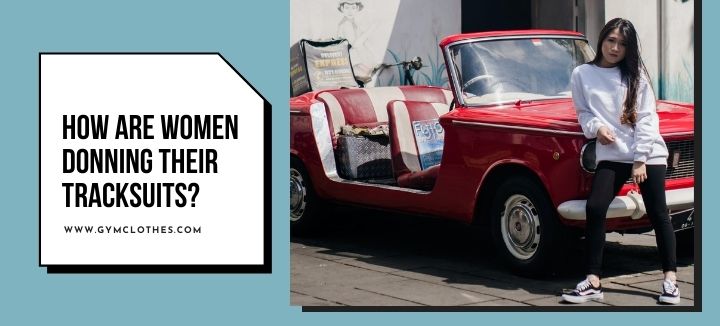 While picking out clothing for workout, women have several things to consider. Blindly purchasing something hip which might later make them feel ill at ease while working out is a strict no. The functionality of an activewear should be directly proportional to its attractiveness.
Women were swoon over by Britney Spears when she decked up her nuptial party in custom made tracksuits. This made them consider tracksuits as something that they can wear as a casual wear too. Ever since then, tracksuits have garnered massive importance in the world of fashion. Hence, contacting one of the well-liked private label fitness clothing companies in the market for acquiring some of the best wholesale womens tracksuit should be of great magnitude.
What kind of tracksuits are trendy now?
Fleece is a kind of fabric that doesn't call for much maintenance as it needs to be "normal wash". So a tracksuit made of fleece is perfect for gym sessions, jogging as well as training. This will be an excellent choice as a fitness gear for women who are extremely health-conscious. Customized in regular fit, a tracksuit made from fleece fabric will promise incomparable comfort and breathability. A tracksuit with zipper will be paired well with a good running shoe.
Breathable tracksuit is your friend in and outside of the gym. Clothing items made of mesh is something you should think about investing in if you haven't already. These are trendy and lets your body breathe well. Thus a mesh accented tracksuit is something that can let you be comfortable as well as be fashionable at the same time is a total hit.
Hooded sport tracksuits are an all time favourite of women especially during the winter time. A comfy and sporty look which also beats the cold is just what we need.
If you have a soft spot for sublimation printed tracksuit, then pick the design or pattern you adore that will help you stick out from the rest. A good sublimation printed tracksuit will not only make a bold fashion statement but also meet your conventional sports activity.
If any business owner or retailer of a fitness clothing line and want to add a good range of womens tracksuits to their collection, then they should contact one of the popular women activewear manufacturers. They can place an order either in bulk or ask for a sample so that the company's support team can help them out with the same.